Studio: Active Duty
Actors: Liam Daniels, Jesse Kovac, Ian Rush, Cole Weston, Laith Inkley, Scott Finn, Princeton Price, Gunner
Director: Dirk Yates
Running Time: 02:26:12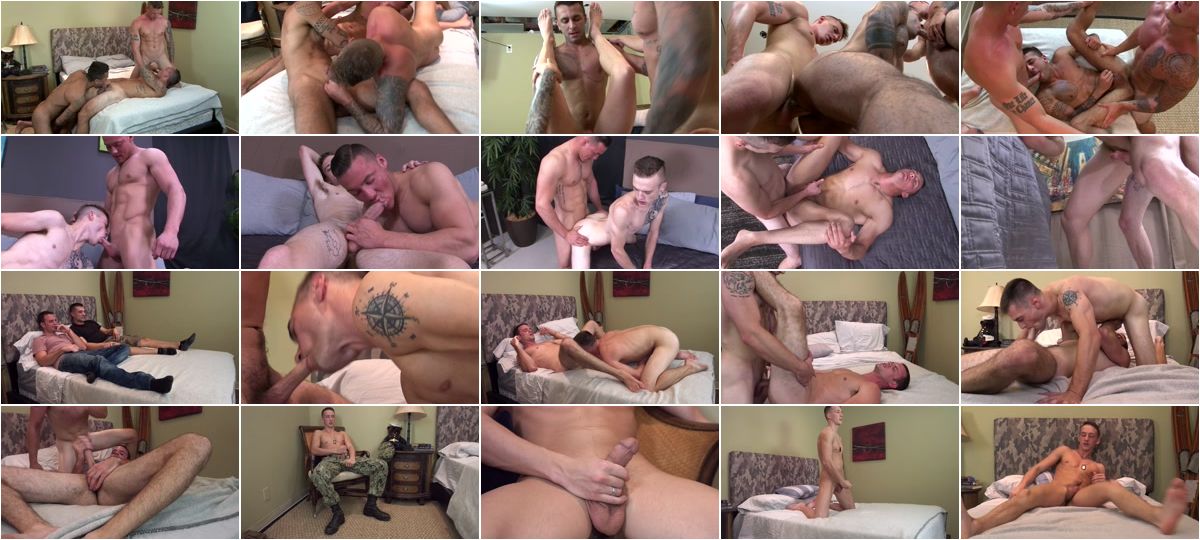 Description:
Without many words, Cole Weston, Laith Inkly & Gunner get straight to the point and begin to take their clothes off which leads them all into one nice 69. Gunner and Cole both fuck Laith's tight tanned ass making him squirm all over. Scott Finn grabs Jesse Kovac's hard cock and puts every inch of it in his wet mouth. He takes it balls deep gagging on it making him tilt his head back in bliss. Jesse is enjoying the great blow job. Once Princeton Price and Ian Rush meet they kick back on the bed and have a great conversation as they pull on their cocks. Seems like they've met each other before and are very comfortable together. Once Dirk's introduction is over he has Liam Daniels take his shirt off and pull his cock out through his pants. He becomes harder and harder. Liam grabs both cheeks revealing his tight hairy hole and you can see his balls hanging in the balance.