Studio: Active Duty
Actors: Johnny, Will, Chase, James, Scott Millie, Quentin Gainz, Dante
Running Time: 02:03:04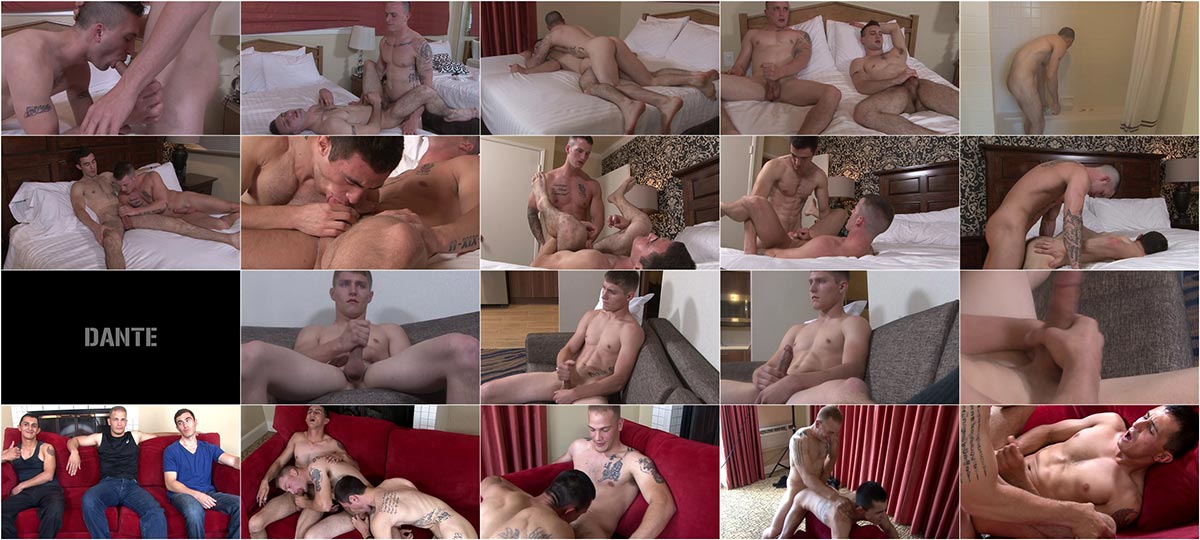 Description:
After Claude says hi to the boys and welcomes them back, Scott Millie doesn't hesitate to strip off his clothes, allow James to do the same, then lean over and put his warm mouth on James's throbbing dick. Not soon after both boys have peeled off their shirts and pulled out their fattening cocks, Quentin Gainz suggests Johnny to come on in for a taste, which he does without any protest. WOW, talk about a natural! Johnny was born to suck dick. But anyone would go wild after going through life with NO cock in your mouth. Sippin' out the bottle, not thinkin' 'bout tomorrow…that's how Dante is when he's on leave. He's a sexy, lean, laid-back dude that's in no rush to be anywhere. The guys switch directions and Will gets to kick back for a little while as Johnny takes on Chase's fat dick and Chase swings over to Will's stiffy. He handsomely rewards sweet Will for his excellent work just minutes before.