Studio: Active Duty
Actors: Jay Tee, Andrew Miller, Ray Savage, Aaron Andrews, Justin Lewis, Damien White, Tyler James
Director: Big Mike, Dink Flamingo, Private Parker
Running Time: 01:30:14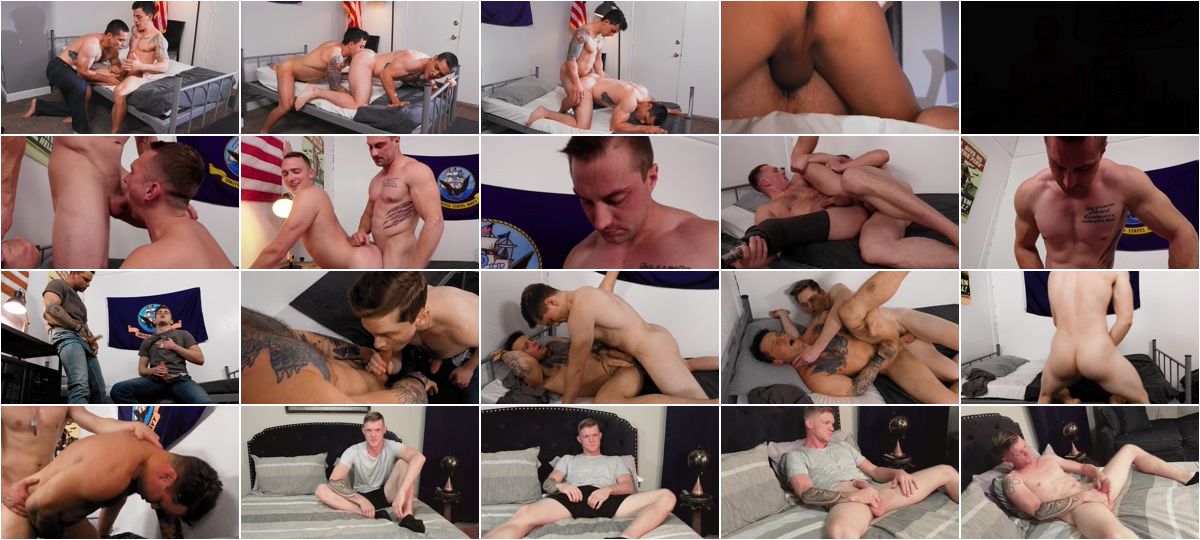 Description:
It's Aaron Andrews first time on set, and who better to show him the ropes but Andrew Miller? Watch these two muscular, masculine guys go at it in this studly scene. Damien White is relatively new to porn but Justin Lewis knows how to welcome this newbie. Watch as self-proclaimed slut Justin gives Damien one hell of a time. Damn, look at Jay Tee and Tyler James just strokin'. How sexy is that? What's better than men being men, eh? Ray Savage is a 29-year-old stud muffin with a seven year history in the army. This multi-talented hottie has said one thing: 'who hasn't really lived without trying to be a pornstar?' Well said, Ray. Well said.