Studio: Active Duty
Actors: Arron, Ryan Jordan, Allen Lucas, Ivan James, Dominic
Running Time: 02:32:32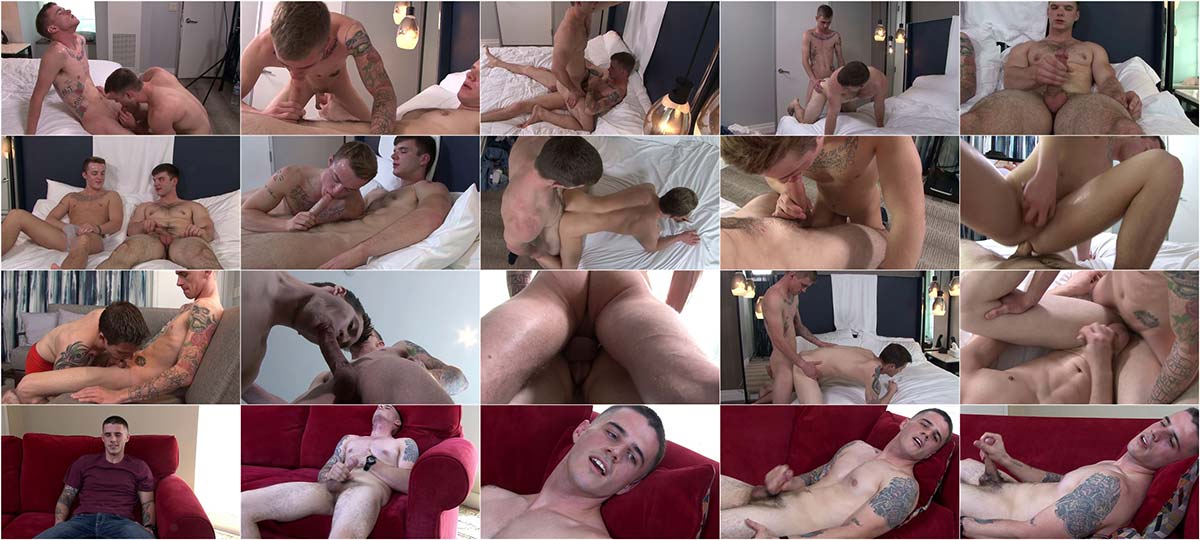 Description:
Ivan James is a well-known cock friend which made it easy to predict that he would be the first to stuff his face with firm dick meat, especially considering Ryan Jordan's magnificent erection. That thing got swollen and ready instantly. Before they get into any fucking, Ivan James' having his first taste of Dominic's salami. But it's not too long before Ivan decides not to waste any more time before penetrating his partner's tight hole. Allen Lucas has a good tasting of Ryan Jordan's enormous cock. Thankfully, he's an experienced snake charmer and knows the techniques for taming such dangerous beasts. He really goes to town, sucking and jerking like the full-throttle Active veteran he is. Arron has a sexy deep voice that you can hear very well in the opening interview and his deep sexy moans while he pleases himself for his lucky viewers. He has creamy white skin with a few tattoos which define his masculinity accompanied by a very thick veiny cock.