Studio: Active Duty
Actors: Johnny B, Roman Eros, Ripley Grey, Elye Black, Jay Ice, Ryan Jordan
Director:
Running Time: 02:02:13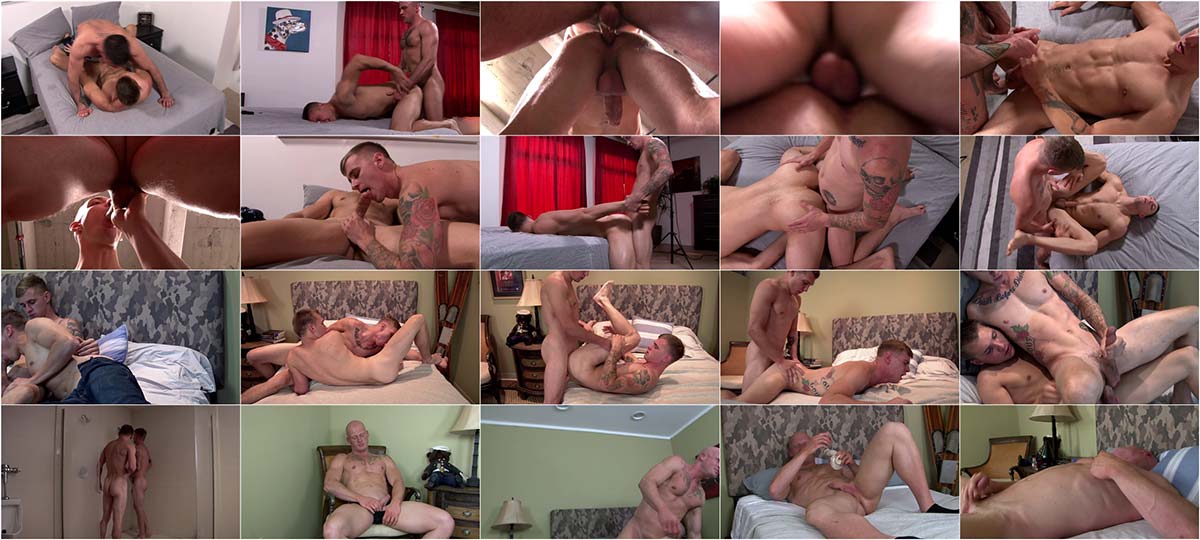 Description:
Jay Ice and Ripley Grey are eager to get started as they start sucking each other off right away. Jay is first to get a nice hard cock in his mouth as he gags on Ripley's throbbing dick. Soon after Ripley is gagging on Jay's cock and balls. First, to get his mouth full of cock, Johnny B gives Ryan Jordan a slow deep blow job using his wet tongue to the fullest extent. Ryan's dick grows harder each time his partner deepthroats his throbbing cock. Elye Black starts sucking Ryan Jordan's big hard cock. Their clothes come off and Dirk can't believe the quickness these two soldiers have. Elye goes balls deep into his mouth with Ryan's throbbing cock as spit comes sliding down his big hard shaft. Roman Eros is a very nice guy with a great laugh. He wastes no time in dropping his clothes and stroking his hard cock. Roman loves to play with his hard nipples while stroking his cock and Dirk notices that he also likes to play with his ass.