Studio: Active Duty
Actors: Michael, Pierce Denton, Mike Hollister, Ricky Stance, Allen Lucas, Dominic
Running Time: 02:51:22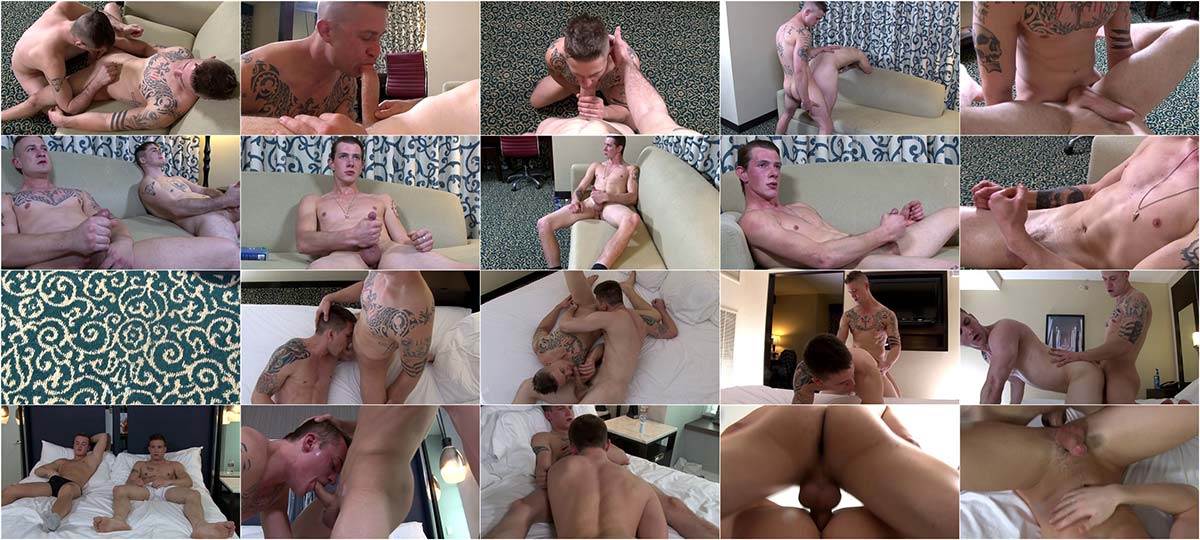 Description:
Michael wasn't quite ready for Ricky Stance's big fat cock but I'm sure soon enough we will get to see that sexy beast deep inside a tight ass. Pierce Denton is a quiet man in complete focus as he relaxes on the couch rubbing his hard cock. Claude puts on some great porn for Pierce and at times loses himself in the moment only focusing on his cock and how great it feels to stroke it. Michael goes to his knees to take a more dominant position and uses this leverage to slap that stiff cock on Allen Lucas' open mouth and tongue. This gets him hungry for a taste of dick for himself. Mike Hollister is a bit nervous but Dominic is champing at the bit to get a piece of him. He doesn't waste too much time before stuffing his mouth full of fat cock.