Studio: Active Duty
Actors: Johnny B, Dante, Craig Cameron, Scott Millie, Matthew Reeves, Jake Grey, Ricky Stance
Running Time: 02:20:24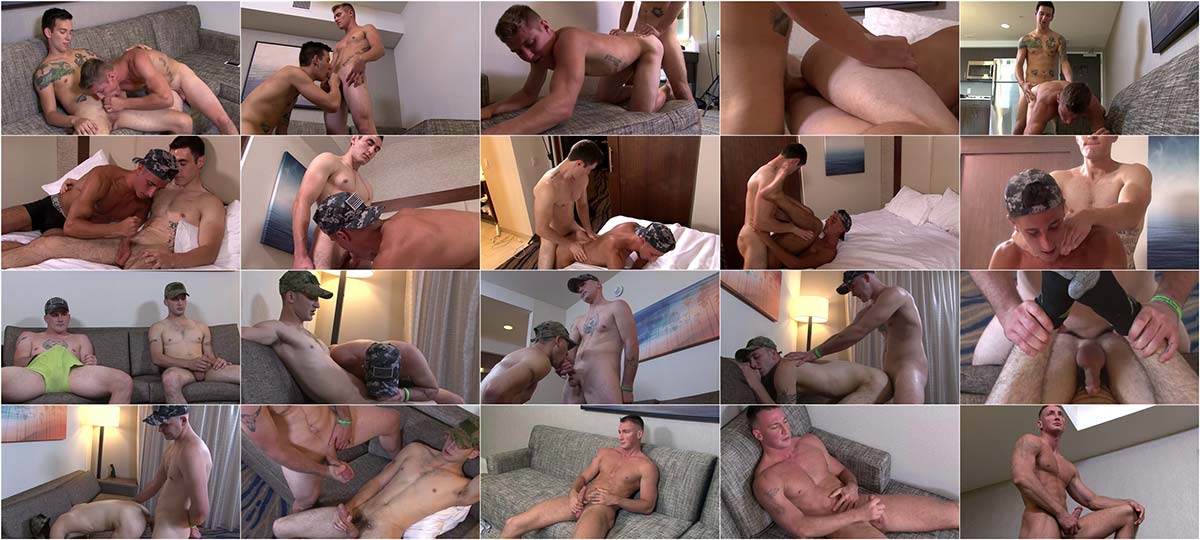 Description:
Matthew Reeves is first to suggest a little fooling around, and Dante doesn't hesitate to lean over and take Matthew's growing cock into his mouth. Some nice, passionate sucking gets things heating up quickly. After some quick chit chat with Claude, Jake Grey and Johnny take off their shirts and jeans and get their meat stiffened up for a good time underneath their underwear. Johnny pulls out his cock first and Jake is happy to wrap his mouth around it. Once Scott Millie pulls off his undies, Ricky Stance starts the party, leaning over and getting a mouthful of that luscious erection. And then it's payback time when the guys switch so Scott can taste Ricky for a while. Craig Cameron's long legs are showcased as the camera looks up to him revealing his golden hair on his balls and his beautiful butt muscles clenching as he balances.