Studio: BoyFun
Actors: Denis Novak, Max Burda, Jerzy Fox, Abraham Kohn, Josh Cavalin, Finn Harper, Tony Milak, Johnny Walsh
Running Time: 01:37:19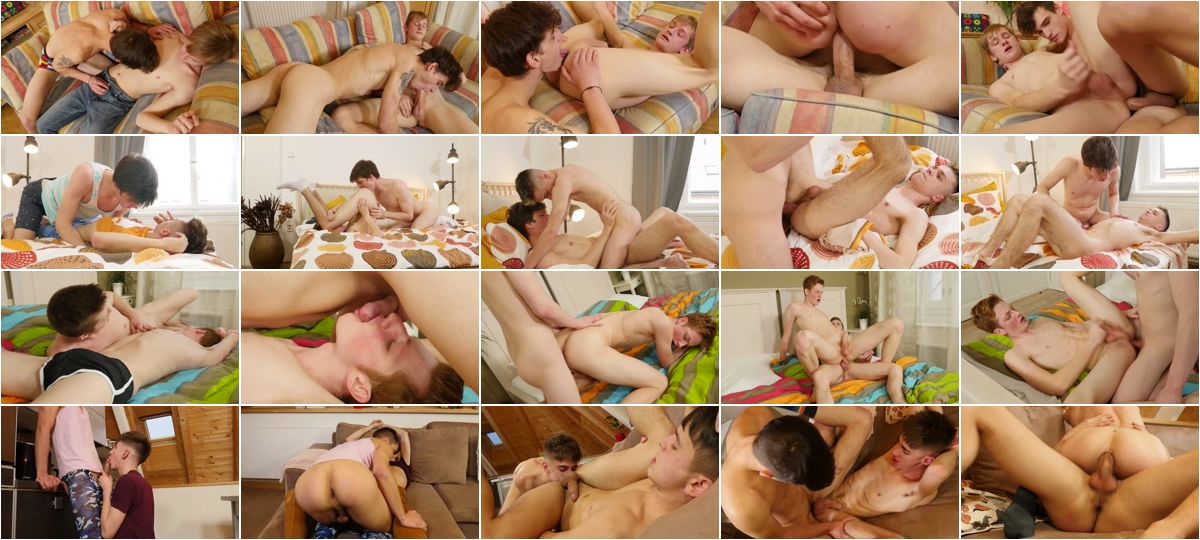 Description:
Kinky lad Tony Milak is lounging around fondling his pink fluffy handcuffs when Harry Davis arrives at just the right time to become his very happy BoyFun play pal. Cute little Josh Cavalin interrupts his practice game of billiards to share his BoyFun experience with gorgeous Jean Gilliam the evening before. Of course we want to reminisce with him. With his entire smooth ass hanging out in the kitchen it's no wonder Finn Harper is catching the full attention of his horny roommate Denis Nowak. No young man could possibly ignore such a brazen offer of BoyFun. Blond twink Alex Law can't help but spy on the sexy naked Johnny Walsh while the young man is cleaning up in the bathroom, but we don't think anyone could really blame him considering the fit young man is so gorgeous, and hard.