Studio: Next Door Studios
Actors: Dante Colle, Johnny B, Donte Thick, Dalton Riley, Tristan Hunter, Carter Woods, Quin Quire, Jake Porter
Director: Cameron Dalile, Jeremy Babcock, Walden Woods
Running Time: 02:06:07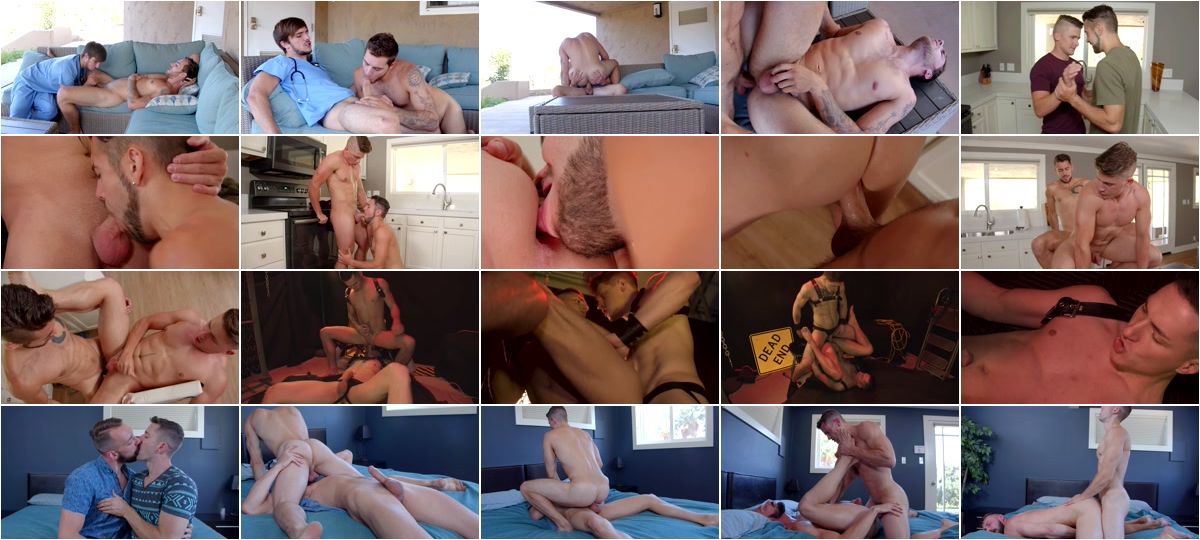 Description:
Luckily for Carter Woods, neighbour Donte Thick was just on his way out the door to work when he saw Carter struggling. Doctor Donte diagnoses a deep dick discovery to delve into Carter's dilemma, and he doesn't stop until he's done with the deed. Returning from college for the summer, Jake Porter isn't surprised to see his sister's boyfriend, Dante Colle, but he's surprised how suddenly captivating Dante is around him. Jake has long had a secret crush on Dante, but having his fantasy so close to reality is almost too much for him to bear. Hungry Dalton Riley is hard and throbbing just thinking about having his tight hole rimmed. While on display and stroking himself, he invites sexy Tristan Hunter to join him for a hot and steaming session at the bath house. Johnny B's been having some trouble lately with his boyfriend, so he visits buddy Quin Quire to get some advice on what he should do. Quin tells him he really isn't sure, since he's never actually had to deal with an unsatisfied lover. Johnny decides the easiest thing to do about his sexual frustration is to find someone to fuck him right.