Studio: Next Door Studios
Actors: Lucas Walker, Nico Coopa, Johnny Ford, Elliot Finn, Brandon Anderson, Shane Cook, Trevor Harris
Director: Big Mike, Conrad Parker, Walden Woods
Running Time: 02:16:23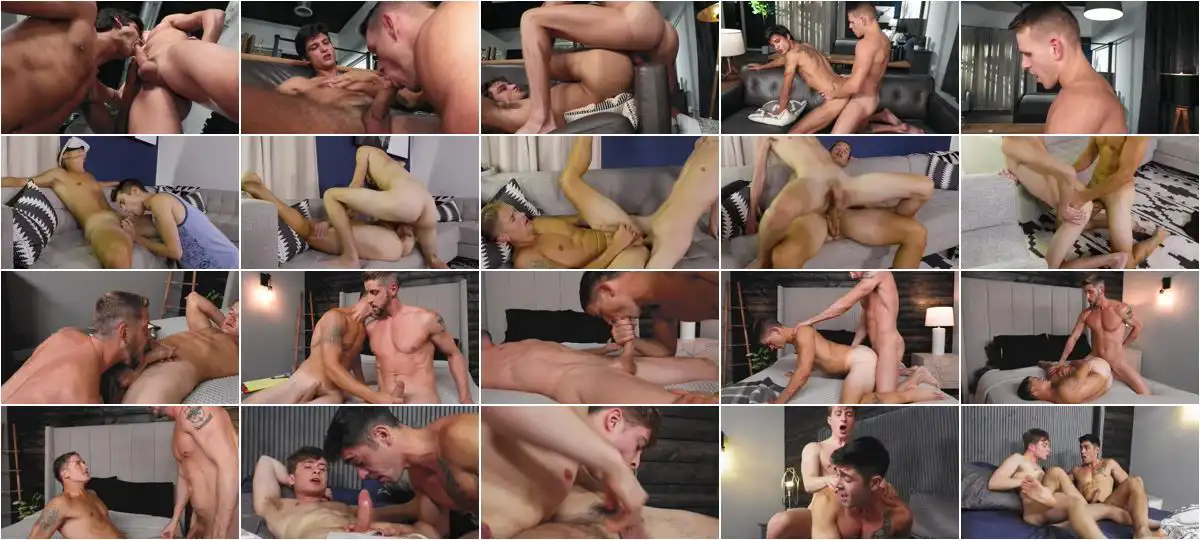 Description:
Elliot Finn and Brandon Anderson are sick of the same old mediocre hookup. They want to find guys on hookup apps who are worth the hookup. In order to do so, they're going to stop giving their asses up to everyone and only give them to guys who pass a rigorous five-point inspection. First up, Elliot takes on Shane Cook. Brandon Anderson is lucky to have a nerdy (and hot) roommate like Trevor Harris. Trevor has VR goggles that Brandon can't wait to try out. Brandon doesn't realize just how immersive a virtual reality session can be, but Trevor shows him all the special features. After going along with Brandon Anderson and Elliot Finn's 'inspection,' Johnny Ford is ready to fuck, but not before he asks Brandon what the deal is with the whole process. They have a debate over who has it harder: tops or bottoms? They settle on both of them having it, and liking it, hard. Nico Coopa thinks he's the hottest guy around, so when he finds out that his gay roommate Cody Viper doesn't find him attractive, he's absolutely baffled. No way he's not into Nico. If Nico wants to live up to his own expectations, he's gonna have to make Cody find him attractive.