Studio: MEN.com
Actors: Damien Stone, Lawrence Portland, Beaux Banks, Derek Bolt
Running Time: 01:02:05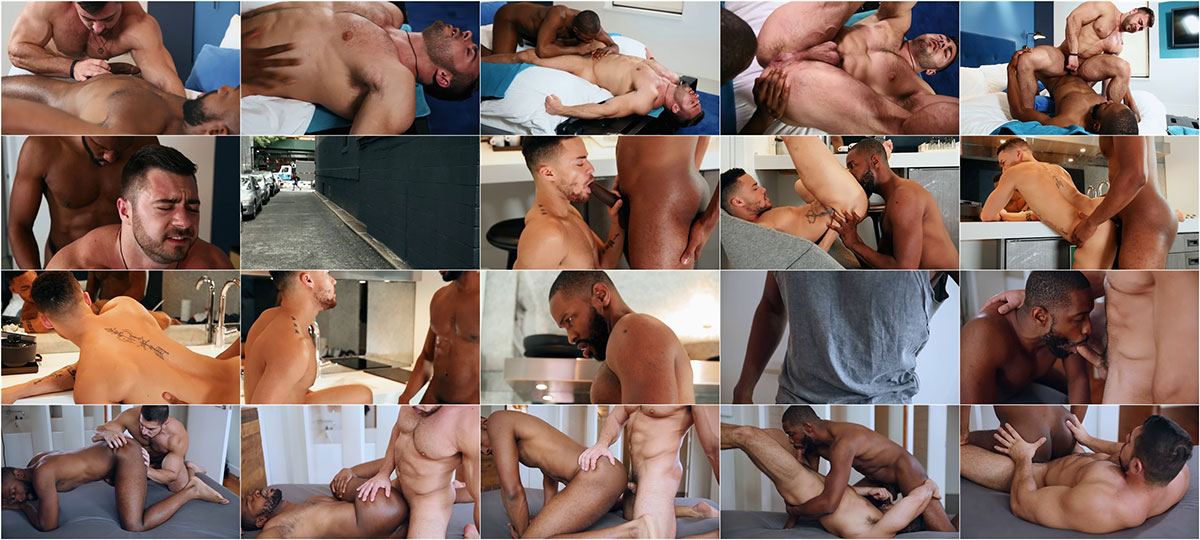 Description:
Dark-skinned, handsome Lawrence Portland is looking for his twin brother after he goes missing. He ends up finding a number for escort, and beefy cutie Derek Bolt. He's surprised to find out that his twin is gay, but the only way he can find him is by investigating and recreating everything he did before disappearing, and that includes smashing Derek's tight hole. Tall, muscular Lawrence Portland is still on the hunt for his missing twin brother, and he's still pretending to be him. He meets up with his brother's boyfriend, sexy, chiseled Beaux Banks, and tries to get as much info as possible. The only way Lawrence is going to get any information is by giving Beaux exactly what he wants, which happens to be his massive cock and a good pounding. Tall, handsome Lawrence Portland is still on the hunt for his twin brother and finally located him in beefy Damien Stone's apartment. He set him loose and took his place hoping to fool dark-haired Damien into thinking it's him. He does a pretty good job of it as he blows Damien's thick cock, and spreads his bottom wide open.