Studio: Hot House
Actors: Dakota Payne, Jake Klerin, Dale, Cade Maddox, Aiden Ward, Jim Fit, Grant Ducati, Des Irez, Sean Austin, Ethan Sinns
Director: Jasun Mark, Trenton Ducati
Running Time: 02:46:06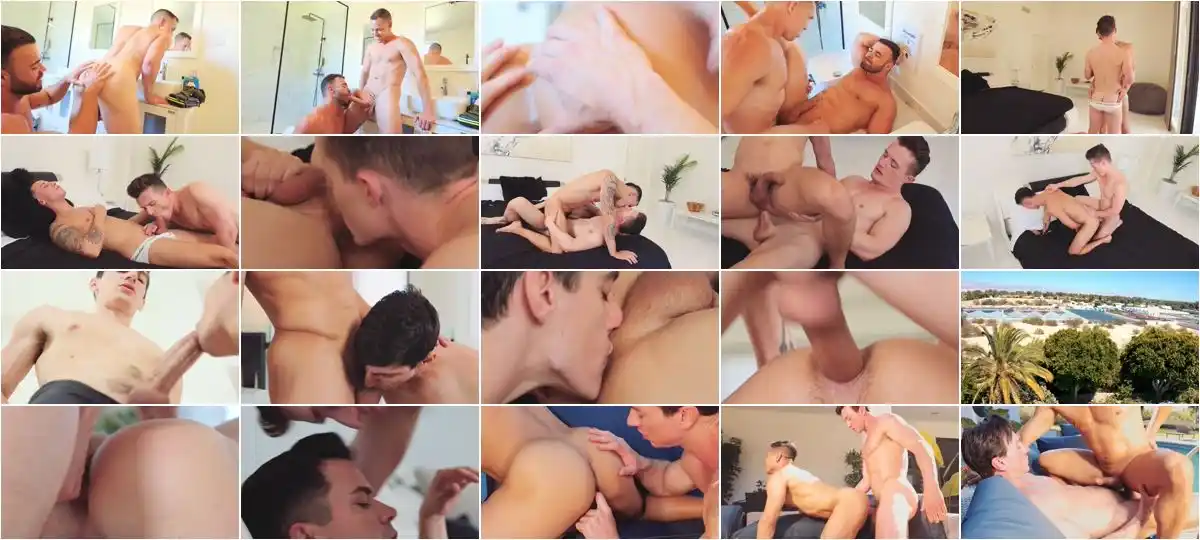 Description:
It's an honor for any model to be included in the annual wall calendar for 'Skintight' magazine, but the real pleasure comes from your time spent on the sensual set of this X-rated photoshoot. From award-winning director Trenton Ducati and celebrated screenwriter Ben Rush, this bareback feature follows famed fashion photographer Cade Maddox as he manages a shoot that brings together nine of the very best and horniest models in the business. Before the day even begins, a naked Sean Austin is helping Ethan Sinns shave his ass to be camera-ready. When everyone starts to arrive for the actual shoot, Grant Ducati sneaks away to find a spot where he and his pierced cock can dick down Des Irez. Jim Fit also finds himself breaking away from the large grouping of horned-up models to get fucked by a foosball handle, a pool cue, and the bareback cock of Aiden Ward. The next picturesque pairing to head inside is Jake Klerin and Dakota Payne, who uses his meat to fill Jake's smooth hole. Once everyone is back to work, photographer Cade Maddox is the one who finds himself distracted. The second he lays his lens on fresh-faced model Jkab Ethan Dale, he can't help but put his camera down, pull him to the side, and obliterate his ass as a crowd of models watch in awe. As you can see with these insatiable models and this hung photographer, nothing 'Skintight' stays on for long!