Studio: Falcon Studios
Actors: Rocky Vallarta, James Fox, Skyy Knox, Benjamin Blue, Alex Mecum, Thyle Knoxx, Kit Cohen, Milo Madera, Gabriel Clark, Darenger McCarthy, Ace Quinn
Director: Iza Elle, Raph North
Running Time: 01:58:41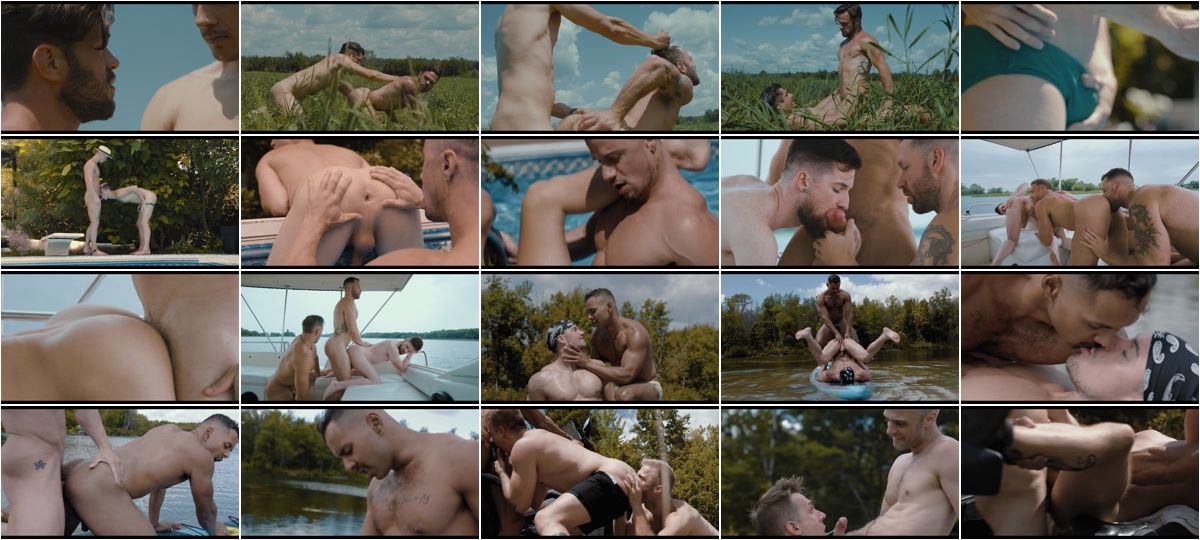 Description:
Expansive fields, never ending lakes, and wide-open spaces provide the perfect setting for leading man Skyy Knox and his crew of 'Skyy Riders' to dick each other down. With the help of prolific directors Iza Elle and Raph North, these eleven men pull out their dicks at a moment's notice and take advantage of the intense solitude that these vast landscapes provide. When cyclist Rocky Vallarta comes across James Fox taking a piss in an empty field, he ditches his bike and strolls over to expose himself to the shirtless stranger. Soon enough James Fox's hairy hole is soaking wet and stretched out from Rocky Vallarta's thick dick. When muscle man Skyy Knox sees pool boy Benjamin Blue working in his revealing uniform, he forgets about his desire to relax in the pool and shifts his focus to barebacking the young man's smooth ass. A fun boat trip between friends turns into something more when Alex Mecum, Thyle Knoxx, and Kit Cohen get a little too handsy applying sunscreen on each other. The three form an ass-eating train before smothering Kit Cohen's used and naked body in a hefty blanket of fresh cum. Skyy Knox and Milo Madera realize absolutely no one is around them as they paddle board on the lake. While still balancing on the board, they flip-fuck for all of nature to see. Ace Quinn gets a little too excited while riding around on Gabriel Clark's ATV with a shirtless Darenger McCarthy and accidentally pops a massive boner in front of his bros. Both men embrace the surprise erection and proceed to blast the beefy hunk's hole and stuff his mouth with their extreme meat. It doesn't matter if Skyy Knox and his hung 'Skyy Riders' are on land, sea, or an all-terrain vehicle, they'll always find some way to satisfy each other and cover the great outdoors in their thick seed.