Studio: Southern Strokes
Actors: Daniel Hausser, Blair Knight, Zack Love, Chris Summers, Justin Stone, Adam Strong, Xavier Ryan, Justin Cross, David Sky, Billy Saint, Jackson Wright
Running Time: 01:37:42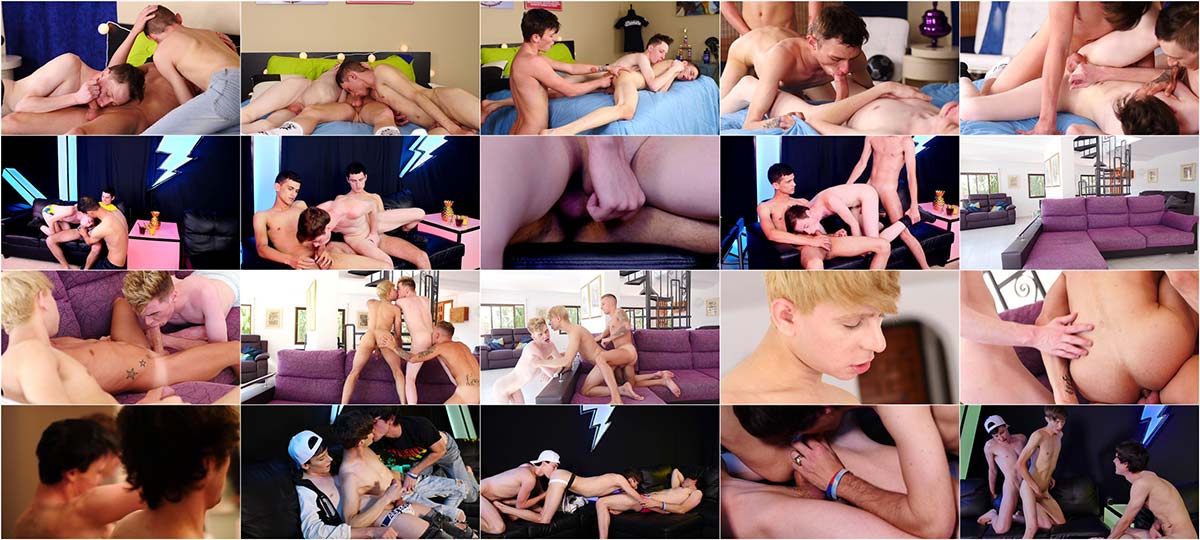 Description:
Its so good to have friends you get along with so well that you are willing to share things with them that you might not with anyone else. Like another guys cock, ass, and hole. Thats the kinda friendship we see between Xavier Ryan, Billy Saint, Justin Cross, Adam Strong, Chris Summers, Zack Love, Jackson Wright, Justin Stone, David Sky, Daniel Hausser and Blair Knight in Slutty Threeway Twinks. These friends do what friends do when you are young, hung and horny. From fucking at the strip club on a boys night out, to helping your friend out with his hard on so that you can go shopping at the mall. Three sexy young men doing slutty type things with their bodies in the name of friendship and being a true fuck buddy!