Studio: Twink Cocks
Actors: James Lewis, Jonny Castle, Cole Duchovny, Casper Ellis, Reece Bentley
Running Time: 01:33:50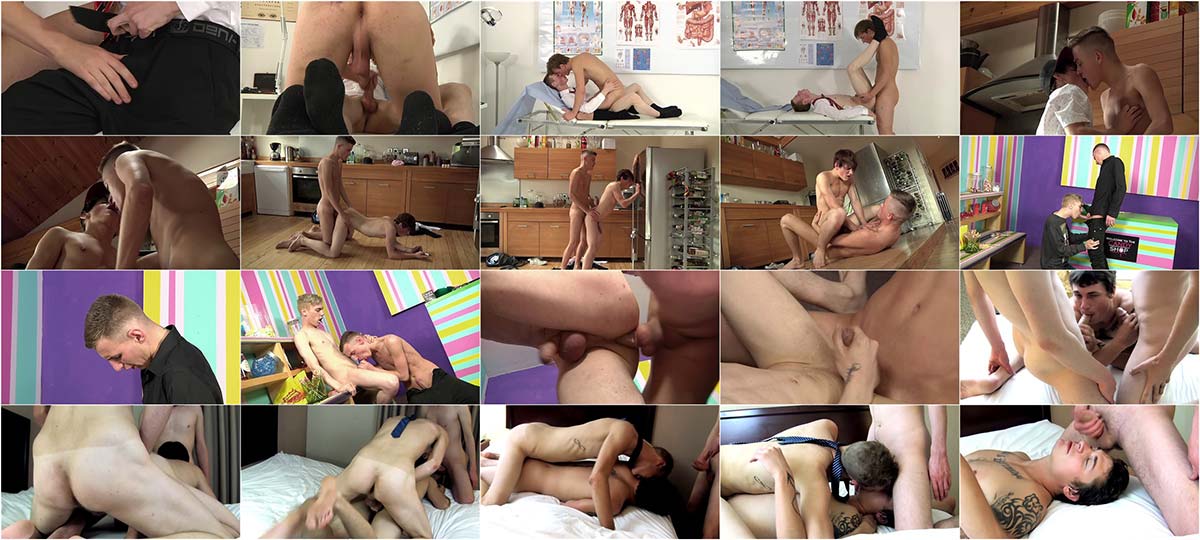 Description:
Whats a boy to do? Hes busy getting his arse ploughed by a meaty schlong, when one of his mates calls for a chat. Well rest assured, the lads in this cum-splattered adventure do exactly what wed expect of them they just carry on fucking! Indeed, the likes of James Lewis, Jonny Castle and Justin Knowles are such total cock-hounds that they really wouldnt ever dream of doing anything else. Whats more, no rooms out of bounds for their filthy antics; as they copulate and fornicate like wild animals wherever and whenever the urge gets them. The result is a top-notch hardcore fuckfest that will have you reaching for your dick and your remote with equal gusto; all topped off with a veritable tsunami of hot teen-cum!