Studio: Southern Strokes
Actors: Gera Rither, Marcus Paradise, Nick Starlight, Christian Hermes, Timber Harvest, Lucifer Angel, Aiden Ward, Tyler Tremallose
Running Time: 01:06:58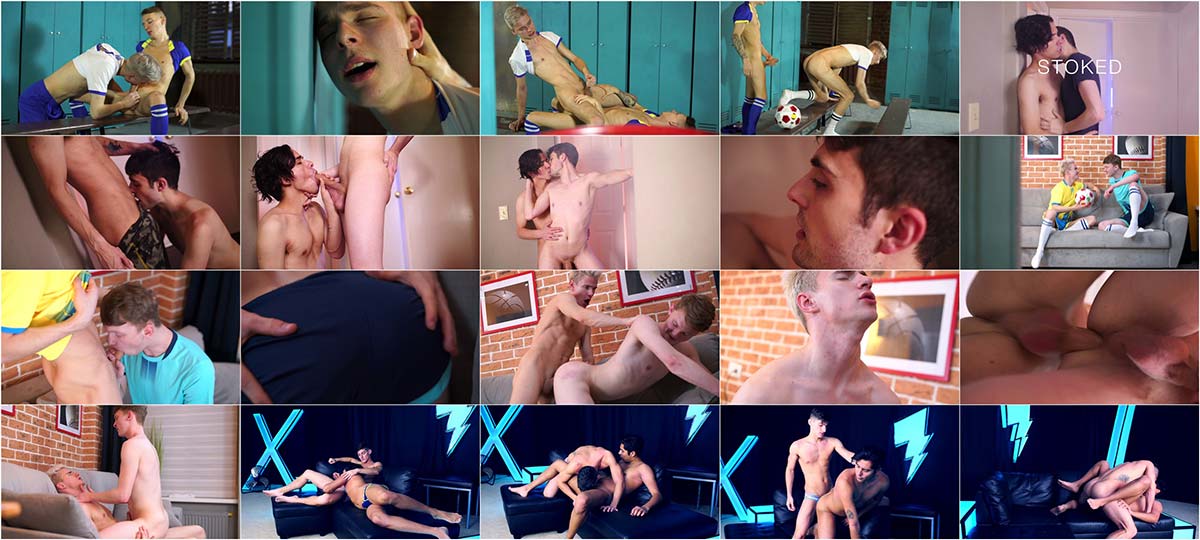 Description:
When the coach is away, the sporty twink sluts will play. We're just happy that Christian Hermes and Nick Starlight, Timber Harvest, Tyler Tremallose, Marcus Paradise, Gera Richter, Aiden Ward, and Lucifer Angel are the types of slutty guys we like to see kissing, sucking, and fucking. Christian and Nick were tired from practice, but all that sweating has got them horny. No better place than the locker room to prove how big of a whore you are. Timber and Tyler don't even make it to the shower after training in the backyard. They unload their last burst of energy out on each other in the hallway. The adrenaline of winning the soccer game has Marcus's dick hard. Luckily Gera is the kind of slutty teammate we all wish we had. Lucifer wanted Aiden's big cock up his ass the minute he saw him from across the gym floor. Aiden is happy to give Lucifer what he craves and much more. I hope he can handle it. Watch all this and more on Sporty Twink Sluts.