Studio: Next Door Studios
Actors: Adrian Hart, Michael Boston, Michael Jackman, Greyson Lane, Dacotah Red, Lance Ford, Ryan Jordan
Director: Conrad Parker, Walden Woods
Running Time: 02:11:36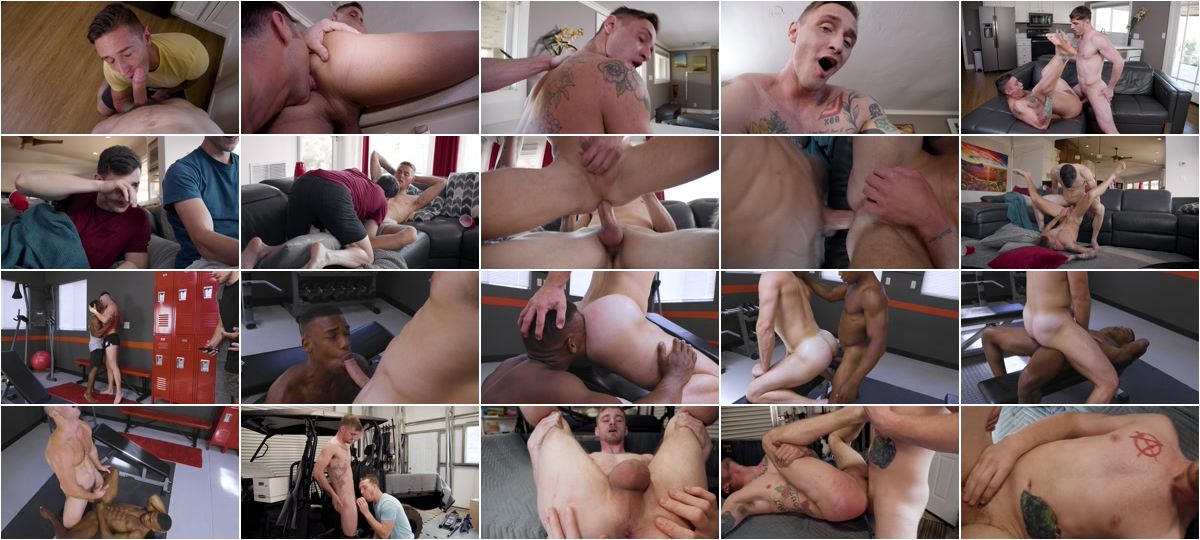 Description:
Michael Boston joins his step brother Lance Ford in the kitchen and catches him grabbing something that doesn't belong to him. In order for Michael to keep a secret, Lance will have to get on his knees first. After a hard night of partying, step brothers Michael Jackman and Greyson Lane have a hard time remembering what happened. Before leaving, their friend shows them a video he took with his phone of them sucking each other off from the night before. Locker rooms are a special place, an intimate and public place at the same time. So when step brothers Adrian Hart and Michael Boston get caught making out they decide they might as well go all the way and let the people talk if they want to. While snooping in the garage, Dacotah Red & Ryan Jordan find a box. Intrigued and nosy, of course the two of them open the box. What they find inside comes as a total shock: they were adopted! At first, they are confused by what they found but then Dacotah comes up with an idea: if they aren't real brothers then that means they can fool around!