Studio: Fisting Central
Actors: Jim Fit, Declan Blake, Aiden Ward, Drew Sebastian
Director: Tom Moore
Running Time: 01:19:47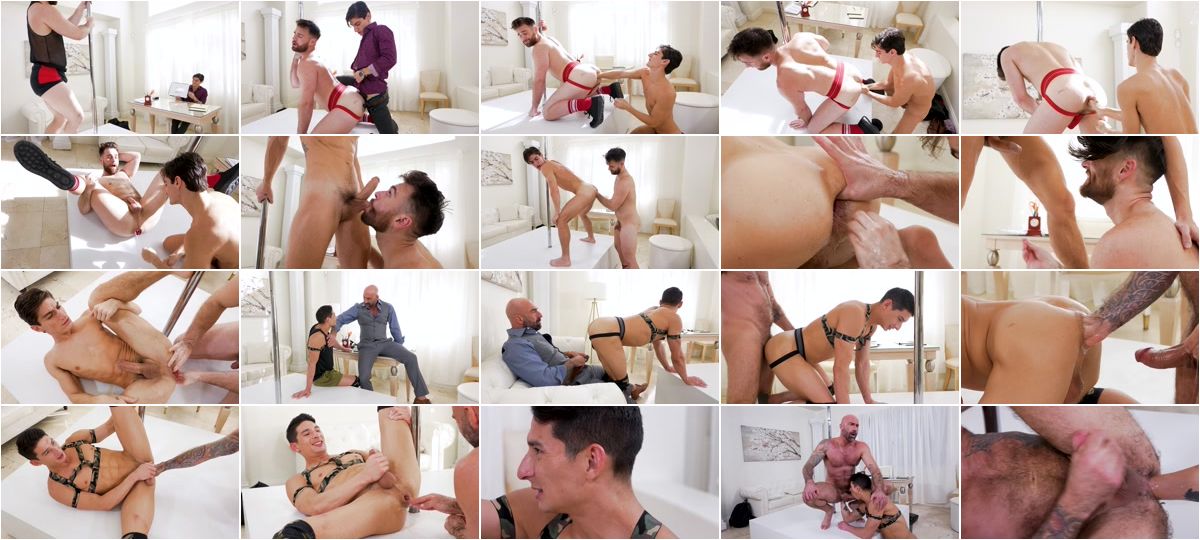 Description:
If you want to work the pole at this packed and trendy gentlemens club, youre gonna have to bare it all and test your limits at the Stripper Hole Tryouts. Director Tom Moore takes you into the backroom where four hopeful studs and their sloppy holes earn their place on the stage. After a quick interview, Declan Blake is taking all of Aiden Wards hole-stretchers to completion. To seal the deal on the job, Declan busts out Aidens hole on the pole. When eager Jim Fit auditions to dance, his hole gets more than he bargained for. After cumming hands free, Jim returns the favor to bust out Drews muscle-butt. If youre looking for a hot new gig, try your luck at the Stripper Hole Tryouts and it could be you, getting your ass blown out on stage!