Studio: Fetish Force
Actors: Devin Franco, Tristan Hunter, Liam Skye, Jack Vidra, Cain Marko
Director: Jasun Mark, Trenton Ducati
Running Time: 01:25:55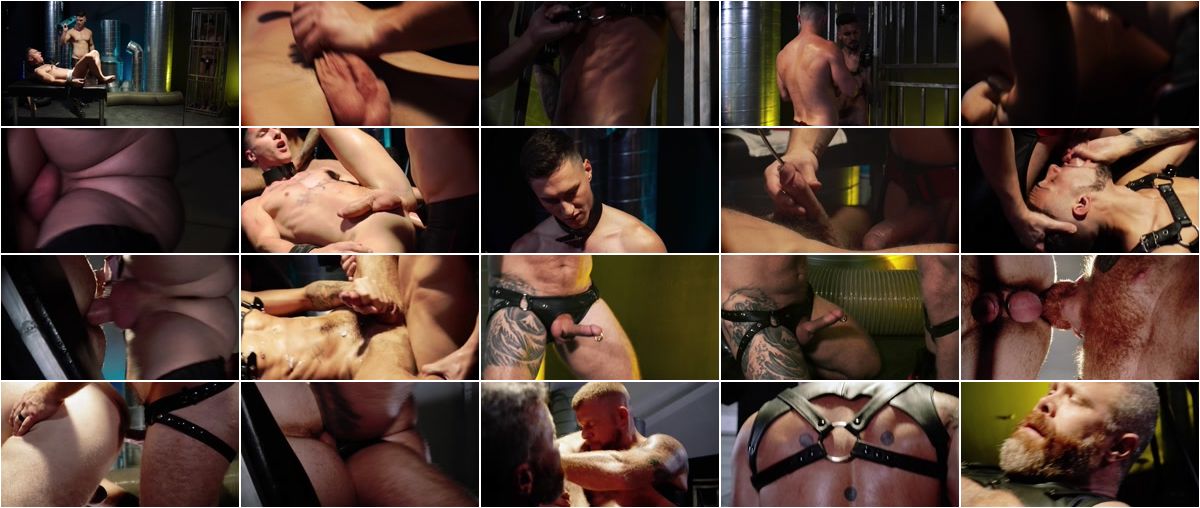 Description:
Be a good boy and 'SUBMIT'! From the fetish minds of co-directors Jasun Mark and Trenton Ducati, 'SUBMIT' is an intense dive into sexual power dynamics featuring five eager men giving in to their deepest desires and submissive fantasies. Dominator Devin Franco has Tristan Hunter and Liam Skye bound and caged giving him the opportunity to have his way with these two eager subs, leaving everyone drained and satisfied. So turned on by their first session, Devin drives a sound into Liam's hard cock before both Devin and Tristan take turns driving their dicks into Liam's ass. Jack Vidra puts his sub, Cain Marko, to the test, relentlessly flogging him then stretching his hole with an array of toys, before giving Cain a fucking he won't soon forget. Cain wants more and takes an intense ride on Jack's hot cock, but the roles quickly reverse and Jack's on top of Cain riding hard in a scorching bareback flip-fuck that ends with Jack's ass bred full of cum. So, come on, boy 'SUBMIT', and give in to every demand until all are satisfied.