Studio: Southern Strokes
Actors: Tomas Petruj, Austin Cook, Adam Strong, Timber Harvest, Ari Nucci, Jack Finix, Grayson Lange
Running Time: 01:22:20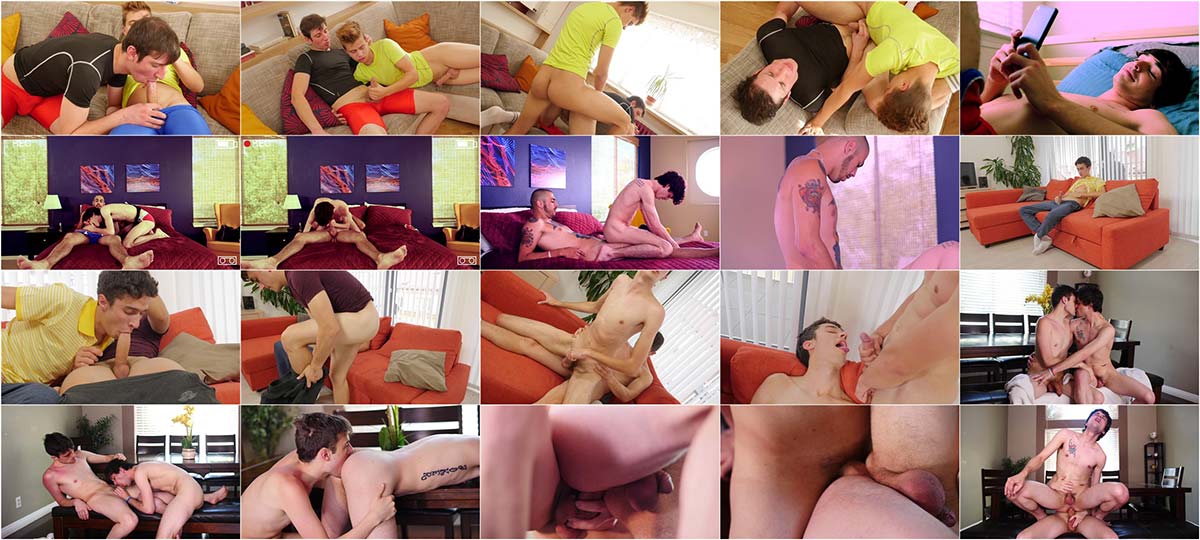 Description:
You often hear how young guys dont fuck as well as older guys because they dont have any experience. That they wouldnt know what to do with a hot piece of ass if it fell right in their lap. Well, Austin Cook, Jack Finix, Ari Nucci, Grayson Lange, Jacob Harris, Andrey Zolin, Timber Harvest, and Adam Strong are not the type of young guys that you've heard about. There is nothing inexperienced about these men, kissing each other passionately, working their mouths on a big tool, rimming a hot hole nice and deep, or fucking each other till they shoot their loads everywhere. These men know exactly what they want and know who will give it to them. After a bike ride, while stroking in the living room, or as part of a debt, these big dicked men are doing it all. So go ahead and watch Suck My Dick Bro. You might learn something.