Studio: Pride Studios
Actors: Chase Klein, Javier Cruz, Scott Riley, Adam Bryant (II), Toby Springs, Bryan Cole, Alexander Greene
Director: Gio Caruso
Running Time: 01:41:15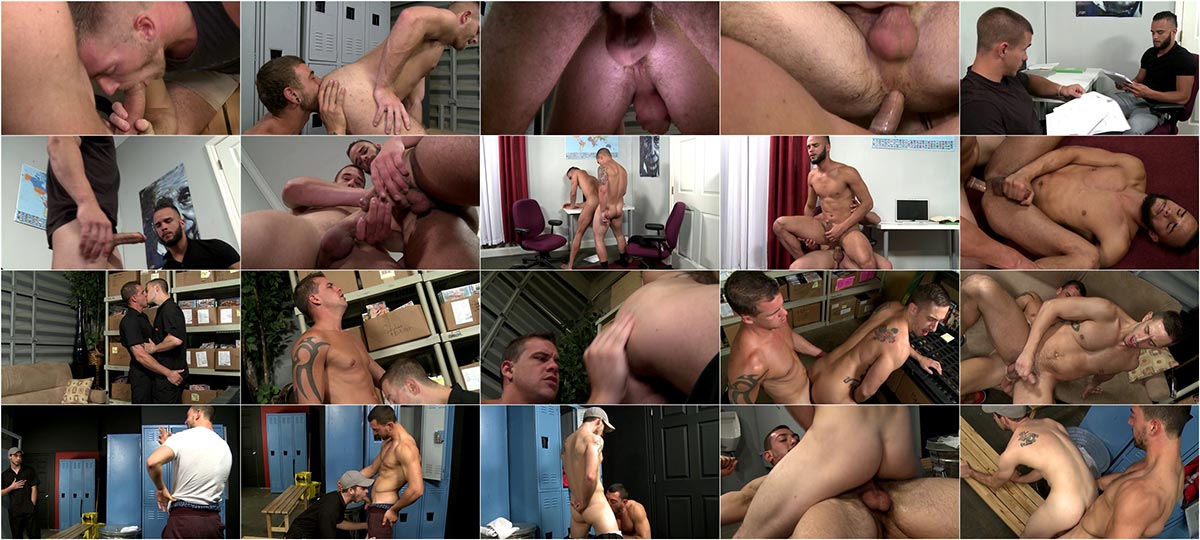 Description:
Alexander Greene and Scott Riley are getting ready to hit the gym until Scott realizes he can't wear those sweats because of his huge bulging cock. Alexander brushes it off but has a feeling Scott just wants to see his dick. Adam Bryant is helping Javier Cruz study for his citizenship test which he's been tutoring him on for weeks now. He doesn't have the money to pay him, but Adam tells him there are other ways to pay. Javier isn't quite sure what he means by that until Adam starts rubbing his dick. After sorting through boxes of various Porn DVDs and laughing at several titles, Bryan Cole asks Darin Silvers "What would our porn scene be called if we did one?" His answer is "Suck My Dick" and with that, Bryan tells him that he actually would. Toby Springs is instantly attracted to Chase Klein and his chiseled body as he can't keep his eyes off of him even for a second. Noticing, Chase asks him if he likes what he sees right before taking off his shirt.