Studio: Twink Cocks
Actors: Kaden Tate, Jake Hardy, James Radford, Leo Rain, Jamie Ryder, James Lain, Jesse Magowan, Kyle Wilkinson, Dylan Thorne
Running Time: 01:33:21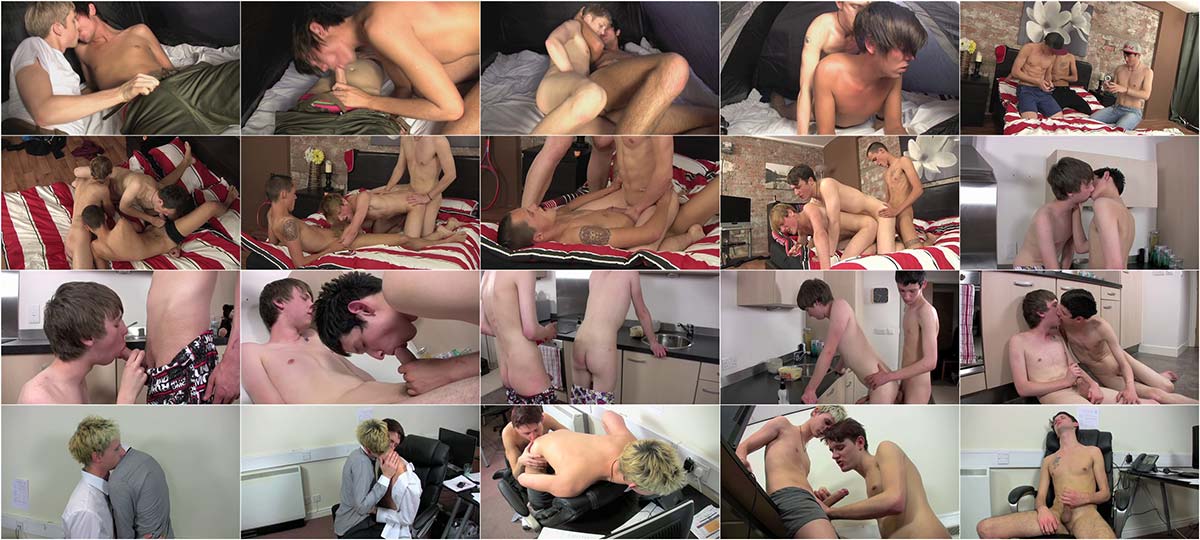 Description:
Some lads wouldnt even dream of going down on their mates, but rest assured thats not a reservation that any of the heated sluts in this filthy escapade are ever likely to display. Jake Hardy, Jesse Magowan and Dylan Thorne are three of the boys in question here, each hyped up to the max in their lust for hard cock and the sticky, creamy contents of one anothers balls. Whether theyre coupling up in a tent, or fucking like animals in a bedroom threesome, these gorgeous young studs dont hold back for a single second; swallowing every inch of dick on offer like its never gonna be on offer ever again. All sweetly topped off by a frivolous explosion of hot, salty baby-batter to call their perverse antics a wrap!