Studio: Raging Stallion Studios
Actors: Alpha Wolfe, Sean Xavier, Drew Valentino, Morgxn Thicke, Andre Donovan, Luca del Rey, Beau Butler, Bruce Jones, Brogan
Director: Tony Dimarco
Running Time: 02:27:27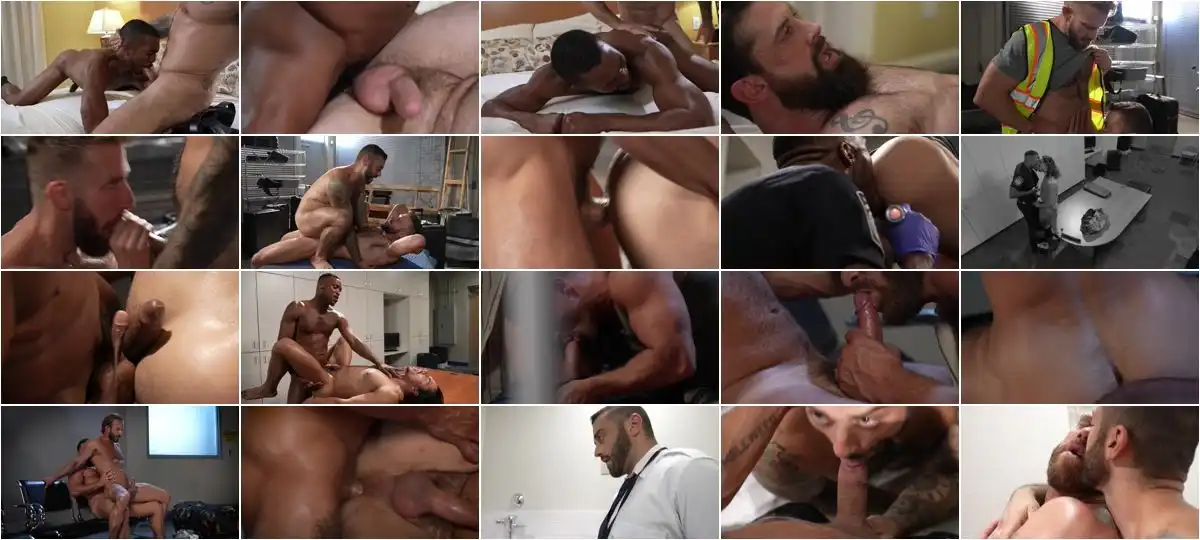 Description:
Air travel can be stressful these days. Just ask pilots Sean Xavier and Alpha Wolfe; they've spent hours crammed in a cockpit, waiting for clearance to 'Take Off.' When it's eventually determined that an airline computer malfunction is set to delay more than 150 flights, Sean and Alpha decide to book one of the few hotel rooms still available in the area. There, the two hairy studs are finally able to act on their yearslong attraction, flip-fucking bareback for hours. Meanwhile, there's baggage handler Morgxn Thicke, who is enjoying some attention from randy flight attendant Drew Valentino. In a warehouse full of luggage, the two ripped men take a lengthy break to work off their frustrations with the day's unexpectedly chaotic turn. Over in the security area, TSA agent Andre Donovan notices a suspicious object on Luca Del Rey's x-ray body scan, prompting a very thorough cavity search. Then there are US serviceman Beau Butler and horny traveler Bruce Jones who aren't lucky enough to find accommodations and must find a way to pass the time. The two naughty passengers come together for a hot and sweaty throw-down in a secluded area of the airport. Grounded flight attendant Drew Valentino then finds the hot-as-fuck Brogan – who's coincidentally only 10 feet away – on a hook-up app. The stranded flyer may have missed his connection but is about to make another in the nearest public restroom. Director Tony Dimarco and screenwriter Ben Rush invite you to put your seatbacks in a horizontal position, turn on your devices and unfasten your seatbelts in preparation for 'Take Off'.