Studio: Fetish Force
Actors: Kirk Cummings, Jesse Zeppelin, Taylor Reign, Johnny Ford, and Jack Dyer
Director: Trenton Ducati
Running Time: 01:06:44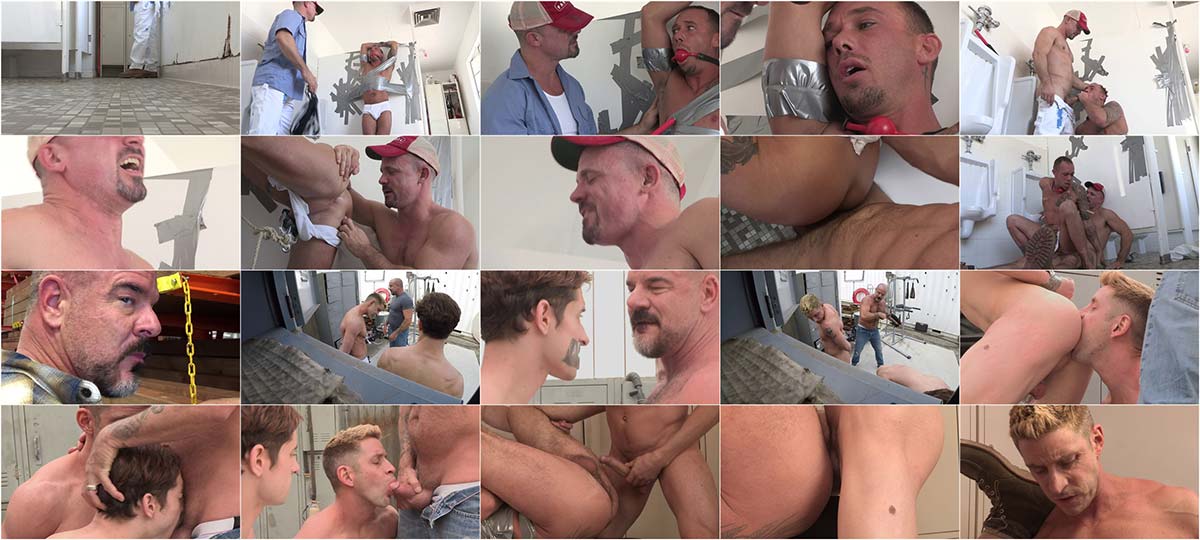 Description:
These days, you can find trouble anywhere you look for it and sometimes it finds you. In 'Taken', Director Trenton Ducati takes five men on a wild bareback ride full of rough, tough, overpowering tendencies and kinky sex. When janitor Jesse Zeppelin spots Kirk Cummings walking by himself, Jess takes the stud to a hidden bathroom to fuck him however he wishes. Sketchy pervert Jack Dyer brings Taylor Reign and Johnny Ford back two his hide out to dominate them… but hey might have brought back the wrong two guys. After sucking his cock, Johnny and Taylor overpower their Dom and give him the same treatment he gave them 10x harder with gags, electrocution and bareback sex. Next time you're out and about, watch your back or you might get 'Taken', and fucked at the mercy of some horny predator. Or you might end up the prey.