Studio: Southern Strokes
Actors: Luky Kolac, Luke Geer, Jacob Dolce, Justin Stone, Timber Harvest, Justin Cross, Ben Kingston, Billy Saint
Running Time: 01:08:28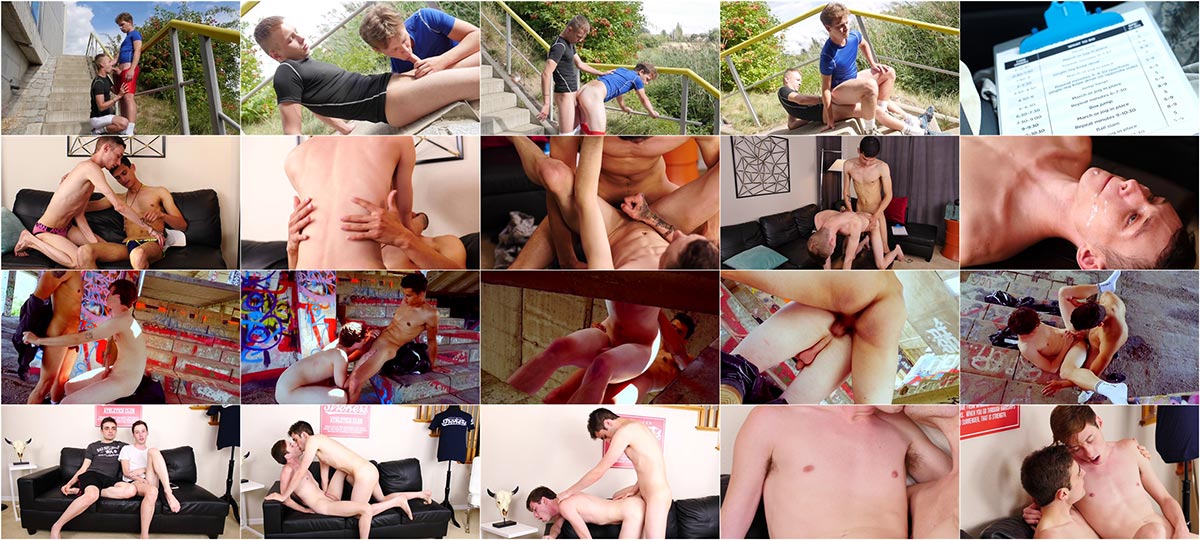 Description:
We all know that finding a good fuck buddy is like finding gold in a sea of brass. Someone you can call over when you require mind-blowing, dependable sex. Not just the average piece of ass, but the person that can make your toes curl, make your dick harder than even you imagined, and the one that makes you cum like a fucking geyser. The type of orgasm that starts at the feet and rushes out your cock. The load that releases the animal deep inside of you that you didn't know existed. The type that you want over and over again but then can kick them out when you're finished, and it's mutual. Corey Law, Jacob Dolce, Justin Cross, Justin Stone, Luke Geer, Luky Cole, Timber Harvest, and Billy Saint have those kinds of relationships and prove it on Teen Fuck Buddies. Watch these fuck buddies go at it with no strings attached. From sucking cock and getting fucked on the stairs out in public, to having to prove that you are the best fuck buddy ever while taking cock on the couch. Getting a hot and messy facial in an abandoned building or looking into your fuck buddies eyes as he pile drives you into the ground with his big dick. You get all of that and more on Teen Fuck Buddies. Don't believe me? Just watch.