Studio: Pride Studios
Actors: Colby Jansen, Jessie Colter, Dustin Steele, Chandler Scott, Michael Roman, Mike Maverick, Sean Duran, Jace Chambers
Director: Gio Caruso
Running Time: 01:43:58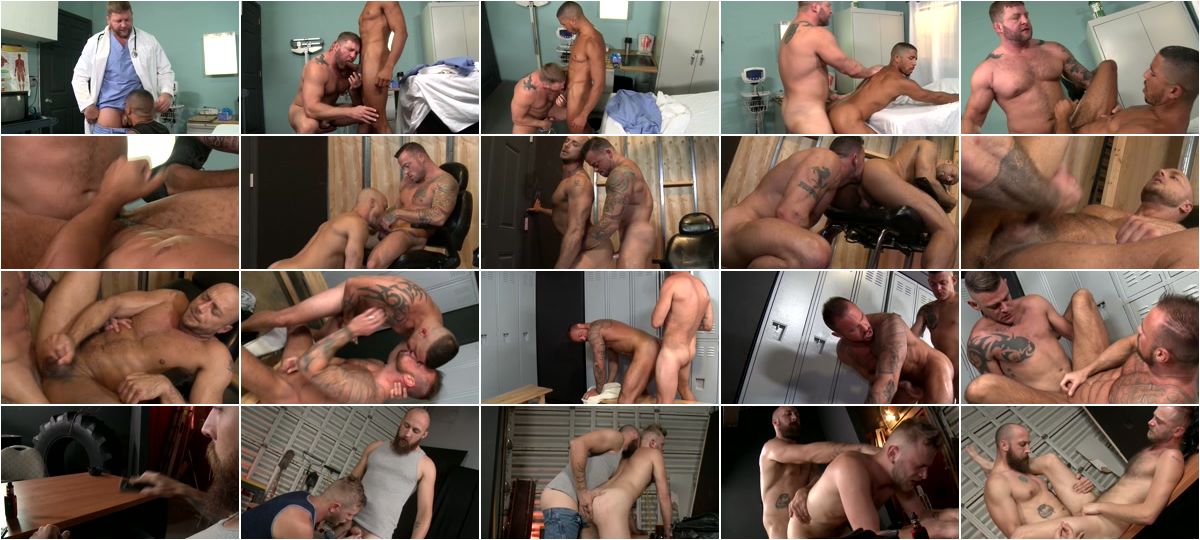 Description:
Mike Maverick has come to see Dr. Colby Jansen because he has discovered that his ass is numb as the result of getting fucked by a big cock. For a second round, Sean Duran brings Jessie Colter to the playroom and the two waste no time getting into some heavy play with each other. Michael Roman is an early bird and he has dragged Jace Chambers to the gym so they can get some hot sexy action in before everyone shows up. Michael convinces Jace and soon enough he is down on his knees worshipping his man's big cock. Dustin Steele is back in his role as the "Loan Shark" and this time Chandler Scott has come to pay his debt. Dustin knows that Chandler is a hot young guy and he could certainly bust a nut. So, he has him start out by smelling his cock through his jeans before pulling it out and face fucking him.