Studio: Staxus
Actors: Jon Biscuit, David Hollister, Erik Devil, Jack Holland, Michael Pfaiffer, John Croford, Leo Ocean, Jace Reed, Roman Smid
Director: John Smith
Running Time: 02:09:05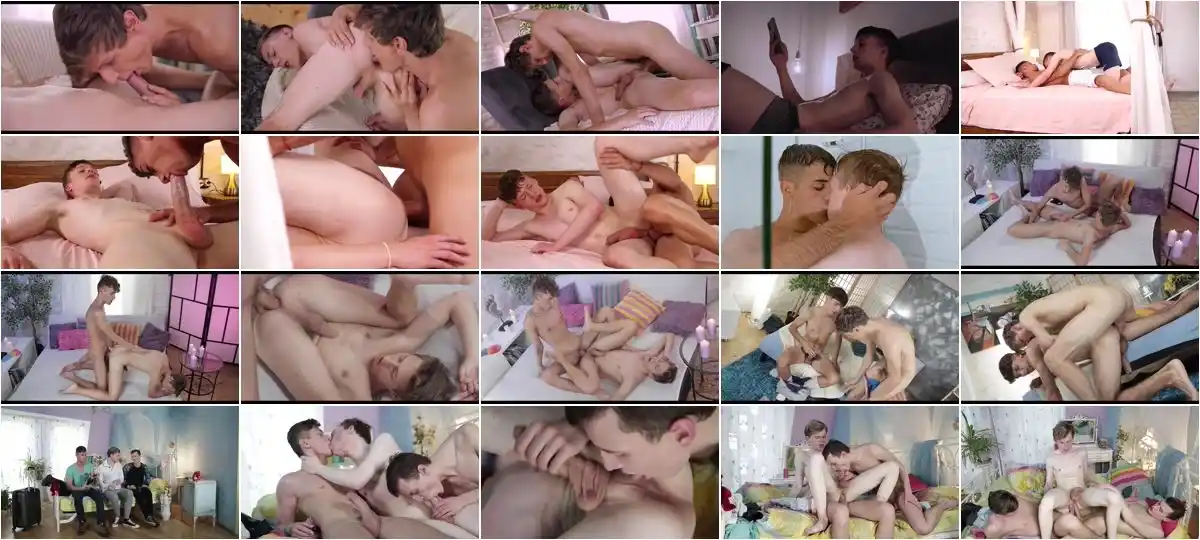 Description:
Fresh boys from the neighbour's house are getting undressed and ready for bareback action! Cute newcomer, Jon Biscuit, comes face-to-face with living Staxus legend, David Hollister. Erik Devil and Jack Holland meet for the very first time after dating virtually for three long years. John Croford and Jon Biscuit find themselves alone in their parent's apartment and things take a distinctly raunchy turn! New boy, Michael Pfaiffer, seems to be a bit of a shy boy, but he's got nothing to worry about when he's teamed up with Staxus favourite, David Hollister. Added is a bonus scene where UK boy Leo Ocean is abused by two big boys from the neighbourhood!