Studio: Fisting Central
Actors: Devin Franco, Dominic Pacifico, Josh Mikael, Nate Grimes
Director: Tom Moore
Running Time: 01:37:41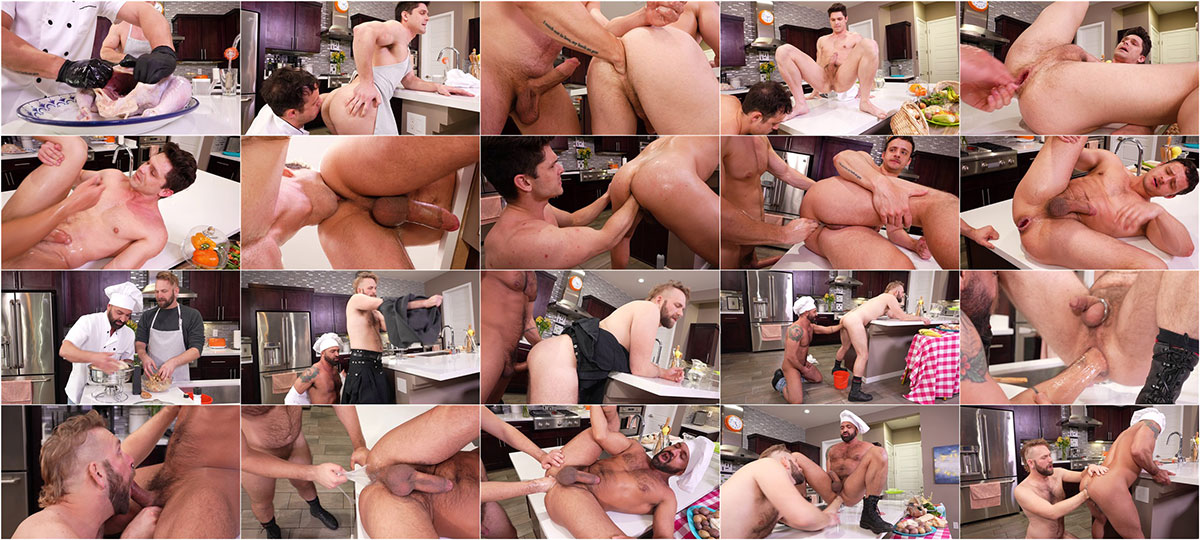 Description:
The chefs at "The Colonary Academy" aren't afraid to deliver hands-on instruction and get down and dirty in the kitchen. After performing some perverted cooking demonstrations, these kitchen pros are ready to show their audience that if you want to fully satisfy them, you'll need to include more than just sausage in your stuffing. With the help of award-winning fetish director Tom Moore, these four cooks are making it clear that the secret ingredient to any great recipe is a man's clenched fist. In the first kitchen demonstration of the day, chef Nate Grimes gives the audience a look at his special sauce that will help reveal assistant Devin Franco's bright red rosebud. Nate Grimes later punches the exposed rosebud back into Devin Franco's body and the stretched-out assistant returns the favor by using the chef's hole to show off his special technique. After utilizing his girthy cock to bareback the chef's ass, Devin Franco manages to make his thick, muscular forearm disappear inside of Nate Grimes' gaping hole. Chef Dominic Pacifico and assistant Josh Mikael are ready to get hands-on with their own stuffing recipe. Dominic Pacifico raws Josh Mikael's eager asshole before the bottom hops onto the kitchen counter to ride the naked chef's large fist. When it's Dominic Pacifico's turn to get punched in the prostate by Josh Mikael, the assistant makes good use of his right fist and literally corn holes Dominic Pacifico's used ass. Josh Mikael continues to stretch out Dominic Pacifico until a hot serving of the chef's cum explodes all over his bearded face. The instructors at "The Colonary Academy" are ready to give you a stuffing lesson you'll never forget.