Studio: Hot House
Actors: Vincent O'Reilly, Joel Hart, Kane Fox, Cyrus Stark, DeAngelo Jackson, Trevor Brooks, Jackson Bell, Kyle Fletcher
Director: Ryan Brian
Running Time: 01:57:31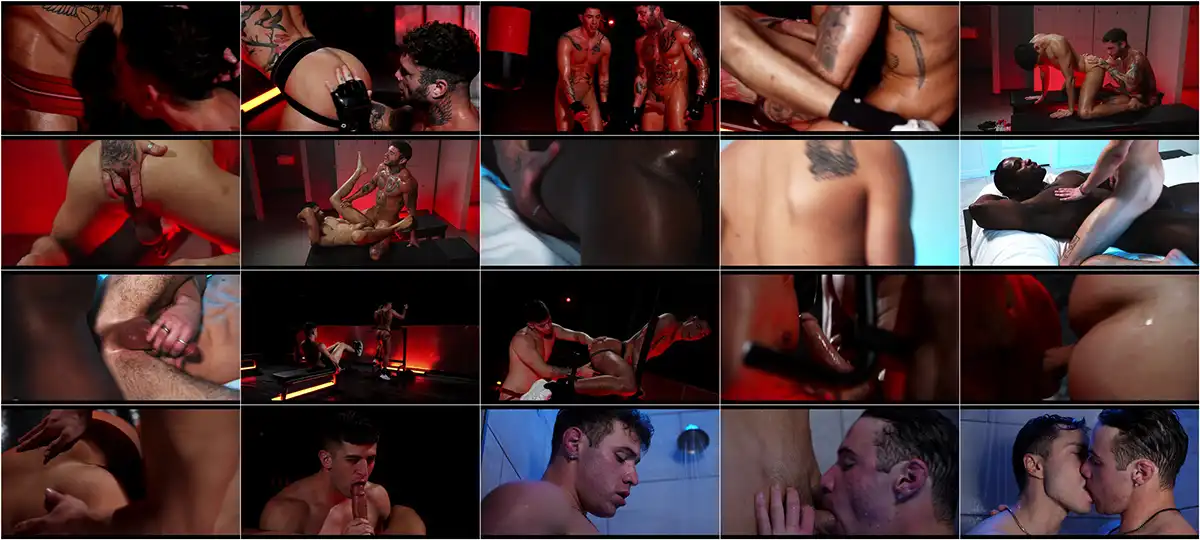 Description:
Got bulging muscles? An open hole? Is your cock throbbing? Then you're primed and pumped for the Dick Down'. Director Ryan Brian returns to Hot House with a pack of eight bareback jocks who are always ready to dominate their gym mates at a moment's notice. Joel Hart is the perfect example as he finishes his workout and instructs stranger Vincent O'Reilly to service his uncut rod in the vacant gym. The tattooed Adonis furthers his quest to 'Dick Down' everyone in sight as he heads to the locker room and creams the smooth cheeks of a freshly showered Kane Fox. In the private residence of DeAngelo Jackson, cute twink Cyrus Stark is helping the bodybuilder unwind with a deep massage, but selfishly, he's really looking for a chance to rub down DeAngelo'soversized muscles and ride his hard cock. The action continues back at the gym where Vincent O'Reilly and Trevor Brooks, wearing nothing but their musky jockstraps, break a sweat by flip-fucking and using nearby gym equipment as their own personal fuck machines. Meanwhile, icy water pours over Jackson Bell as he busts open his soaked hole for muscle god Kyle Fletcher in the shower.