Studio: Fisting Central
Actors: Archer Croft, Dominic Pacifico, Johnny B., Micah Martinez, Nathan Daniels
Director: Tom Moore
Running Time: 01:44:11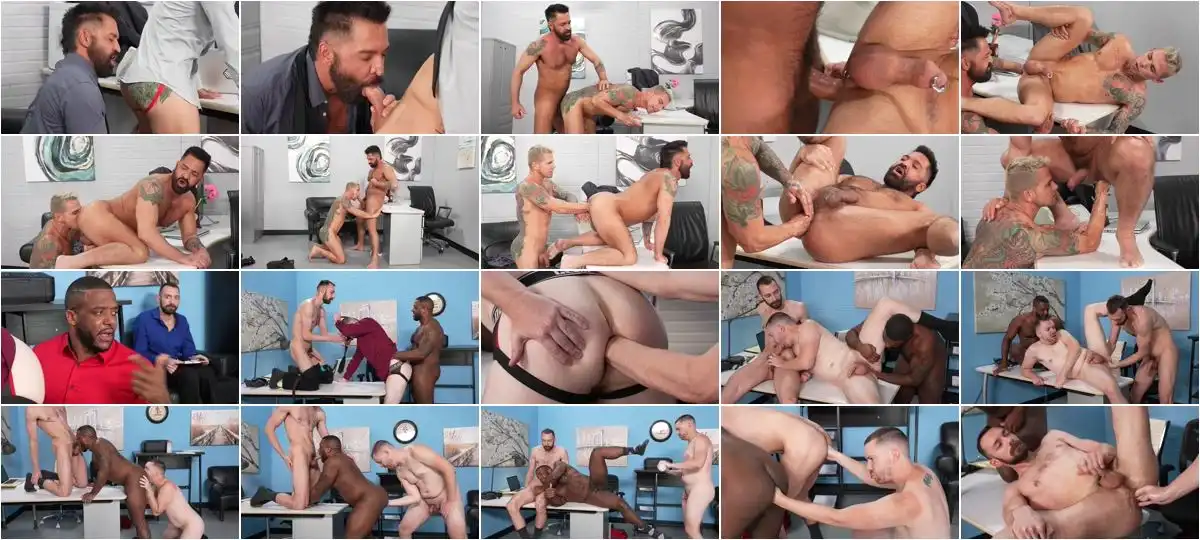 Description:
If you're looking to ace 'The Interview' and fill a role at this company, then you're going to have to fill a few holes first. From acclaimed fetish director Tom Moore, this workplace feature follows five men who are ready to take on any position that is required – literally. Minutes into his interview with Dominic Pacifico, Archer Croft finds himself leaning against a desk with his pants around his ankles and the businessman's fist disappearing in his ass. Really wanting to see if Archer Croft is the man for the job, a commanding Dominic Pacifico has the interviewee tackle his vulnerable hole until he's gaping and blowing ropes. In the next big interview, Johnny B. is surprised to see executive Micah Martinez going down on rival job candidate Nathan Daniels, but quickly whips his cock to join in and prove he's a team player. The candidates spend the remaining portion of this invasive interview having their insides rearranged by each other's wet fists and showing Mr. Martinez just how determined they are to land this physically demanding job. So just remember that if you want to make a good and lasting impression during 'The Interview' like these career-hungry men, you'll have to go all out with your hole out until you've secured the job.