Studio: Pride Studios
Actors: Gustavo Netto, Jaxx Thanatos, Mars Rousseau, Adrian Suarez, Jay Donahue, Alexander Garrett, Cesar Rossi, Scott DeMarco
Director: Gio Caruso
Running Time: 01:48:21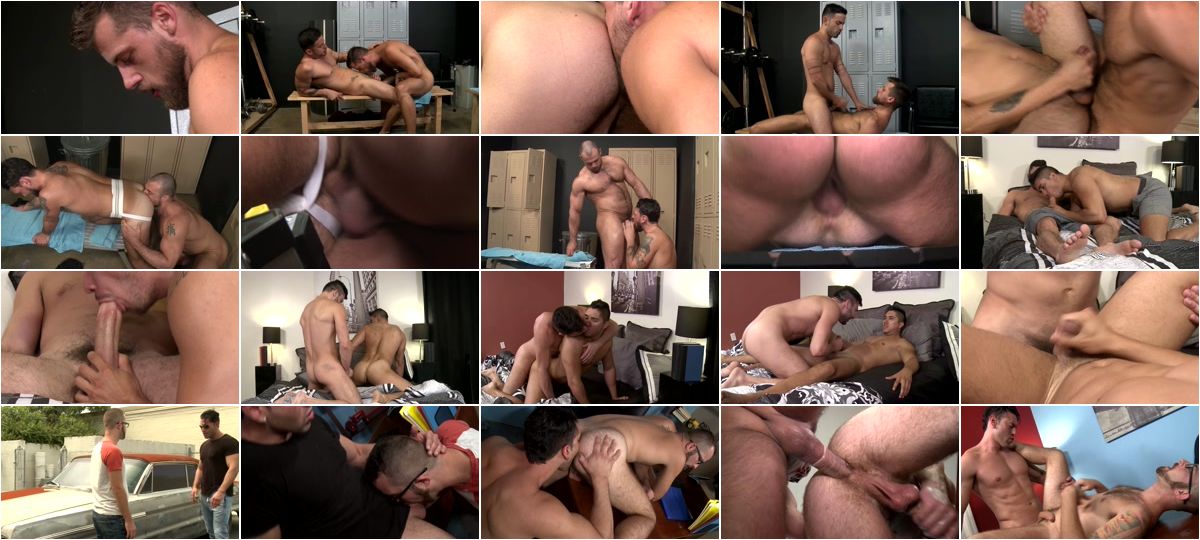 Description:
Mars Rousseau is putting the weights back on the rack when Cesar Rossi walks in the room. He is exhausted and not wanting to workout. Sensing this, Mars tries to loosen him up a little and get him motivated by rubbing his shoulders. Soon they are kissing and groping each other. In the locker room, Gustav Netto is staring at Jaxx Thanatos like a dog stares at a piece of steak. After asking him if he's good looking, Gustav devours Jaxx's hard cock. Sitting in bed, Scott DeMarco is asking to be taught phrases in Spanish such as "Cock" "Suck My Dick" "I Want Your Cum" etc. Adrian Suarez is amused and obliges before they both start making out and groping each other. Jay Donahue is interested in Alexander Garrett's classic car, but it is falling apart. Alexander is willing to give him the car for free if he can deepthroat his cock and take it all the way in his ass. Let's see if Jay is ready.