Studio: Pride Studios
Actors: Killian Knox, Angel Ventura, Dax Carter, James Stevens, Cesar Rossi, Scott Riley, Joe Parker
Director: Gio Caruso
Running Time: 01:47:11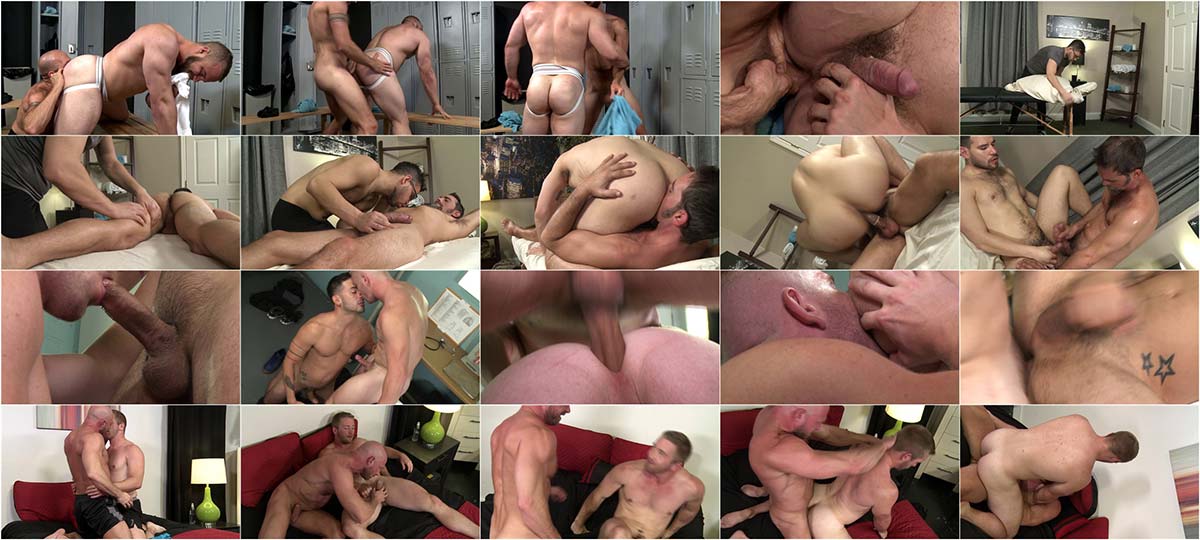 Description:
James Stevens is in the locker room when Dax Carter walks in covered in sweat. They share a little talk and James asks how he gets his muscles so big. Dax loves the attention, he pulls off his shorts and shows James his huge meaty ass perfectly outlined by his jock-strap. Joe Parker has come to see Angel Ventura for a massage and he has requested to remain nude. Angel gets to work on Joe's body and he's able to provide much of the relaxation and stress release that he desires. Cesar Rossi and Scott Riley are nurses interning in the hospital and they sneak into an empty exam room for some fun. They begin kissing and then their uniforms start to come off. Scott Riley really likes the relationship he has with Killian Knox, who is 20 years older. He wants to know if he also gets crap from other people about dating younger guys. Killian tells him to not worry about what others think and as they get closer, the two start making out.