Studio: Kinky Hardcore Twinks
Actors: David Luca, James Oakleigh, Alexis Clark, Liam Stone, Dani Robles, Jerome James, Casper Ellis, AJ Alexander, Rodney Steele
Running Time: 01:29:07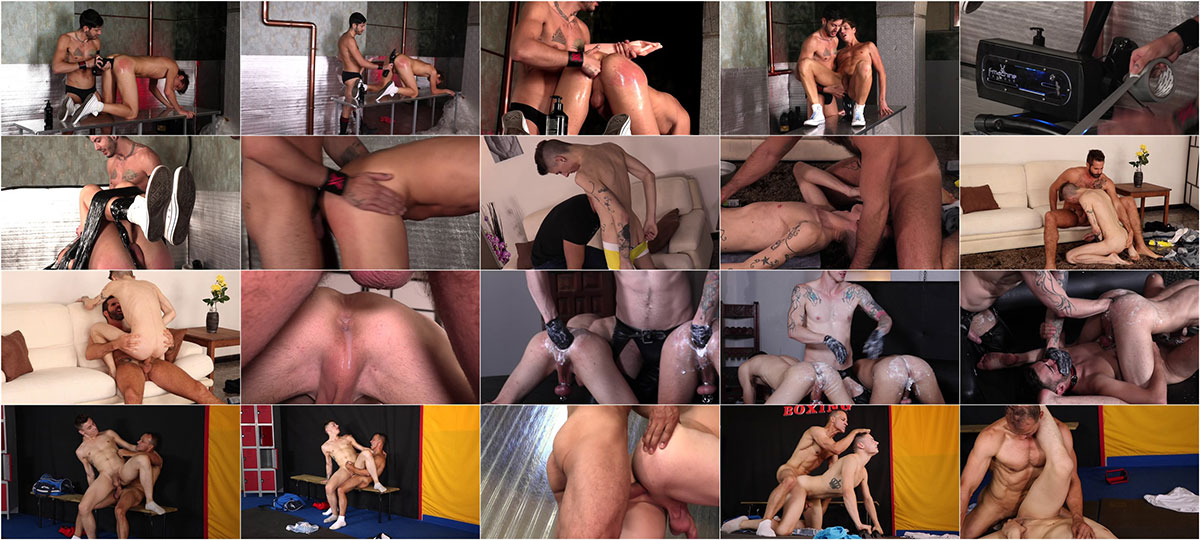 Description:
What's the fun in sex if it doesn't include a little bit of perversion? Or indeed a large amount, depending on your personal taste! That's definitely the conclusion that this gang of horned-up buddies have come to, as they push each other's boundaries to new levels in the quest for the next sexual high. Lads like James Oakleigh, Liam Stone and Casper Ellis, who enjoy nothing better than a bit of high-end bondage and a low-grade fornication; as bubble butt after bubble butt gets the attention it demands and requires. Culminating in a plethora of pent-up baby-brew, that quite literally gets splattered in all directions and leaves these tough little bundles of sexed-up dynamite soaked to the skin and maybe more importantly aching for more!