Studio: Raging Stallion Studios
Actors: Romeo Davis, Killian Knox, Grant Ryan, Andre Donovan, Cole Connor, Beau Butler, Devin Franco
Director: Marc MacNamara
Running Time: 02:00:39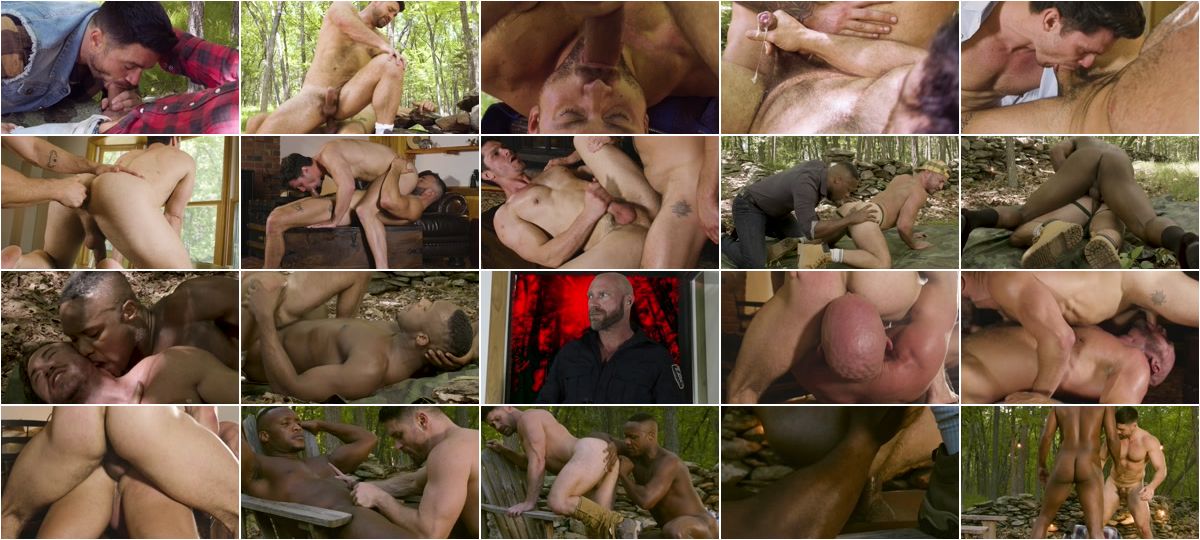 Description:
A group of sexy and wealthy investors threaten to take over The Territory, an untouched piece of land far away from the modern world. The city slickers want to build new developments on the property, but the rugged men who inhabit it won't go quietly. Award-winning director Marc MacNamara goes off the grid with three suits from the city, three hunky mountain men, and a local cop to deliver a tale of two worlds aggressively colliding and the resulting intense bareback sex. Would you put your ass on the line to protect The Territory? Watch these studs do whatever it takes to get what they want.After a hard day chopping firewood in the wilderness, Romeo Davis stuffs Beau Butler with his wood. Beau's brother, the slick Cole Connor, steals the deed to the property, then he and Devin Franco celebrate with a victory fuck all over the house. Rugged stud Grant Ryan sets a trap for investor Andre Donovan to get his hole fucked and bred. When the authorities get involved, Officer Killian Knox shows up and flip-fucks with Cole. Beau gets caught spying by Andre, who takes him into the woods to teach his hole a lesson.