Studio: Southern Strokes
Actors: Aldik, Filip Kucera, Martin Steel, Jay Hammel, Chris Palmer, Matteo Gomez, Conor, Jackson Wright
Running Time: 01:22:06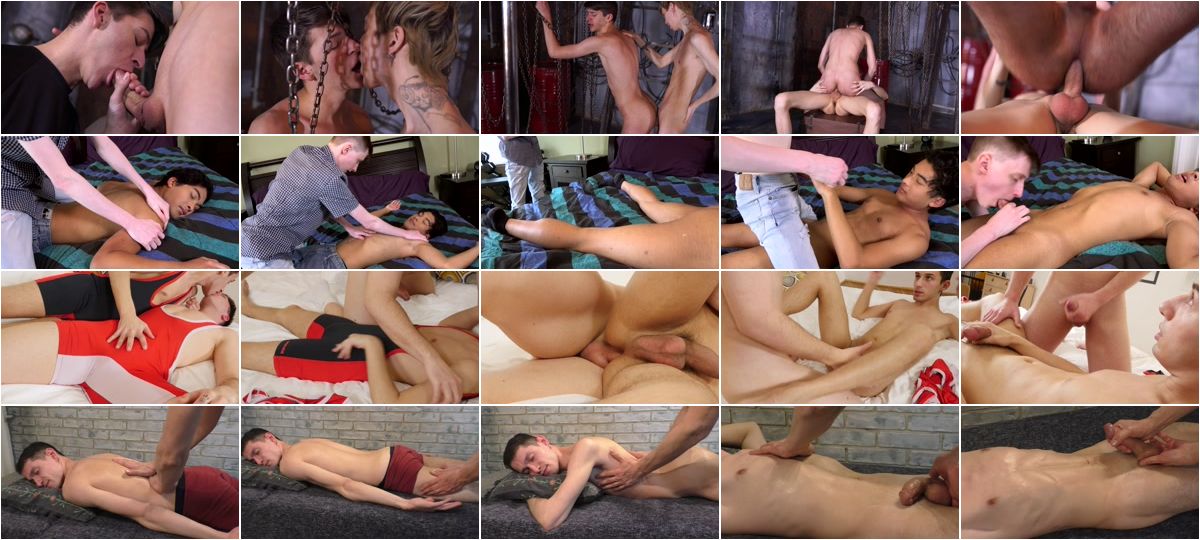 Description:
Need a twink or two? It came as no surprise when Jay invited Chris to his special playroom under the school gymnasium. After flirting with Jay all year long, Chris knew they would end up there. What he didnt expect was how big Jays cock was. When your stepbrother visits you in Vegas, you have to show them a great time. Luckily, Matteo has Jackson as a stepbrother, and he made it his business to make sure Matteo felt like a million bucks. Inside and out. Martins wanted a piece of his teammate, Filip, for a long time. So after flirting, Martin invited him over to his place while his parents were away. Thats when the fun started. Sometimes you get a young man that you cant take your mind off. Its even better when that young man grows into a sexy adult but still keeps his boyish charm. Thats what Conor remembered about Aldik. And is excited to have him back on his table and in his hands. Enjoy Tight Twink Bodies 2!