Studio: Southern Strokes
Actors: Russel Kern, Alex Blade, George Hanskey, Simon Best, Andy Ford, Milan Neros, Beno Eker, Daniel Star
Running Time: 01:05:13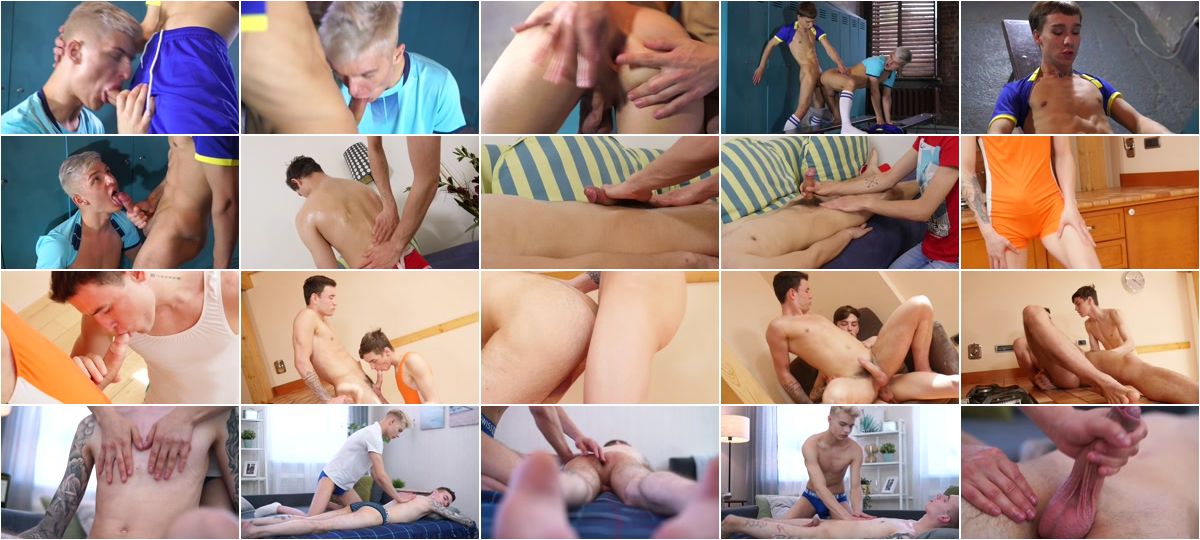 Description:
Who doesn't like a tight twink body? We know a few boys that love showing off ! George is in the locker room after soccer practice and can't help but feel stress coursing through his shoulders. Alex walks in, and George asks if he wouldn't mind giving him a massage. Andy is the captain of the wrestling team. He's getting ready for his final match this afternoon, with a quick rub from Alan, the general assistant. Alan knows how important it is for the team to do well this season and is willing to help out any way he can. Beno and Simon are competing in their annual wrestling brawl for it all, where the loser has to take the other one for dinner and a movie. But this year they can't control their erections and decided to make things more interesting. Daniel is waiting for his new client Russell to arrive. As soon as Russell comes in, Daniel starts treatment by removing Russell's shirt and rubbing his chest and shoulders. But thats not where he stops. Enjoy these Tight Twink Bodies!