Studio: Raging Stallion Studios
Actors: Morgxn Thicke, Cole Connor, Danny Starr, Beau Butler, Derek Kage, Bruce Jones, Lawson James, Andre Bedford, Greg Dixxon, Timothy Chance
Director: Steve Cruz, Ben Rush
Running Time: 03:20:27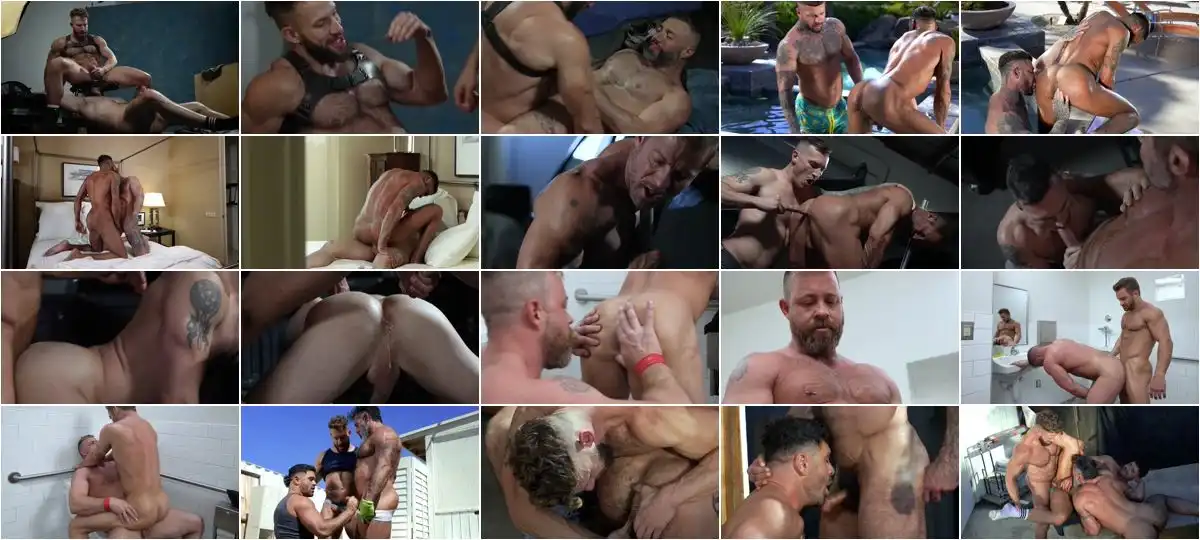 Description:
Want a taste? Acclaimed directing duo Steve Cruz and Ben Rush invite you to reimagine the phrase 'Tongue In Cheek' with an all-you-can-eat "buffet" featuring the hottest men of Raging Stallion. First on the menu is the marvelously muscular ass of model Morgxn Thicke. The moment his provocative photoshoot ends, production assistant Cole Connor is sliding under one of Fort Troff's spectacular rim chairs to go to town on the ripped hunk's invitingly hairy hole. Next, inked-up hunk Danny Starr is having some friendly fun in the pool when he decides to fuck Andre Bedford's ass with his big dick – and an empty glass soda bottle. Over in Greg Dixxon's garage, Derek Kage is interrupting some routine maintenance to take his cock and a handy socket wrench to the mechanic's perfectly round cheeks. Just a couple of miles down the road, busy shopper Timothy Chance is at a high-end mall when he walks in on Bruce Jones pissing in the men's room. Seizing the moment, Timothy pulls the bearded stranger into a public flip-fuck that leaves both hunks dripping and drained. Later, Beau Butler, Lawson James, and Morgxn Thicke are supposed to be emptying out a storage unit for their boss but are instead emptying each other's balls by rimming and fucking each other's assholes while on the job. It's a bareback, big dick-ass-fest that encourages fans to eat with their mouths open!