Studio: Next Door Studios
Actors: Mason Lear, Justin Matthews, Kyle Wyncrest, Jax Thirio, Dakota Payne, Casey Everett, Nick Thompson
Director: Big Mike, Conrad Parker, Walden Woods
Running Time: 02:08:43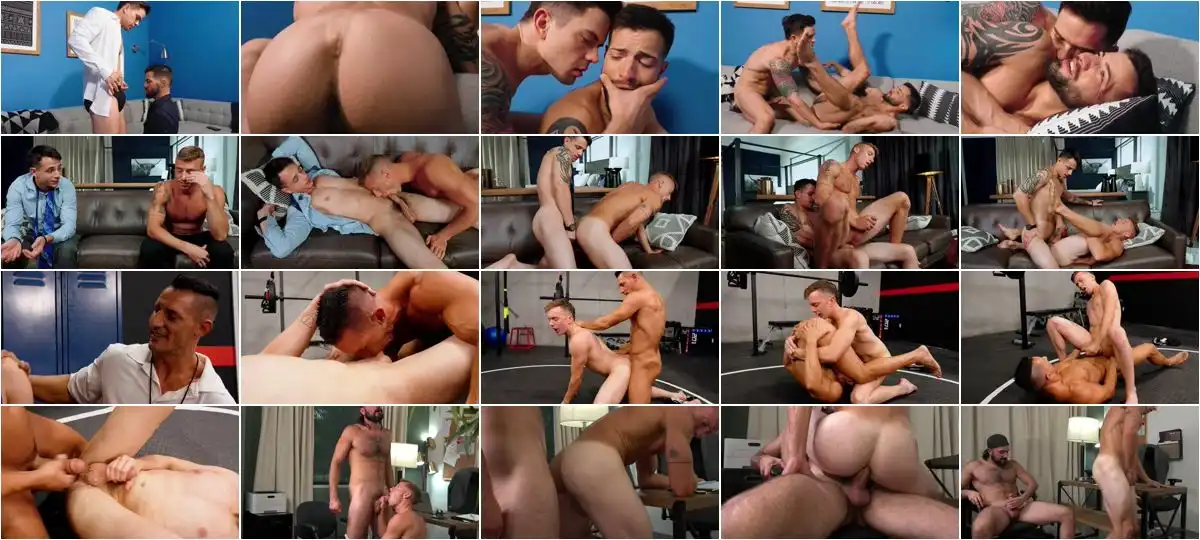 Description:
Casey Everett loves fucking Dakota Payne's tight asshole! Being roommates during the lockdown turned Kyle Wyncrest and Justin Matthews into fuck buddies. As is the case with most sex only relationships, someone caught feelings, and that someone is Kyle. He fights with himself about whether he should admit his feelings to Justin or if he should bury them under the rug. In an act of boldness, Kyle goes for it, and he's very pleased with the outcome. A college wrestling coach (Jax Thirio) puts in the work to help his new recruit (Nick Thompson) go all the way. Mason Lear is sick of making minimum wage and having dismal benefits. He marches right into his boss Justin Matthews' office to quit his crappy job. Knowing he can't lose his best employee, Justin He approaches his boss Justin Matthews does whatever it takes to make Mason satisfied with work.