Studio: NakedSword
Actors: Andre Donovan, Cade Maddox, Caleb Manning, Cole Connor, Grant Ducati, Max Konnor, Reign, Will Braun
Director: Marc MacNamara
Running Time: 01:46:18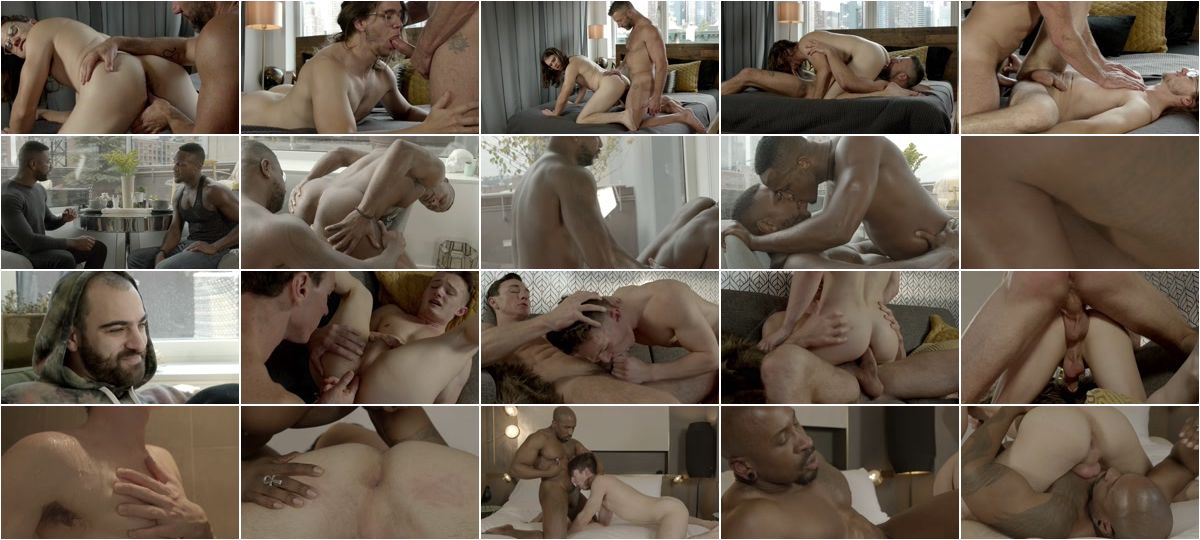 Description:
If you're trying to get drilled down by a fat slab of dick, but your hole hasn't learned how to take an XXL cock just yet, then you need to call up one of these hung, patient studs and tell them this one direct command, 'Train My Hole'. From award-winning director Marc MacNamara, this film chronicles the stories of four tops who are looking to stretch out the untouched backdoors of four bottoms and ready them for the biggest, hardest cocks they've ever experienced. It's been years since Will Braun has been in front of the camera, but adult superstar Cole Connor and his big dick are there to make sure that his big return to bottoming goes off without a hitch. Andre Donovan has never bottomed for anyone, but boyfriend Reign just beat him in a series of horny games and now he has to open up his hole. Under the guidance of Reign, the first-time bottom bends over and readies himself to take every inch of his man's impressive meat bareback. Virgin Grant Ducati has never been able to fit more than a finger in his ass, but professional porn hunk Cade Maddox is ready with an arsenal of toys to stretch him out until he's able to handle the entirety of Cade Maddox's famous meat. Caleb Manning is aching to lose his virginity but doesn't think that his hole can deal with even half of Max Konnor's 10" monster. Never one to back down from a challenge, Max Konnor immediately begins training the young twink's unused ass to take his massive member. So, no matter how inexperienced you are with anally swallowing a hung stranger's cock, all you need to do is find one of these gracious tops and let them know that you and your tight ass need someone to 'Train My Hole'.