Studio: Southern Strokes
Actors: Maxim Bikhov, Josh Cavalin, Timber Harvest, Ricky Goro, Vitali Kutcher, Justin Cross, Aiden Ward, Andrew Callahan
Running Time: 01:05:51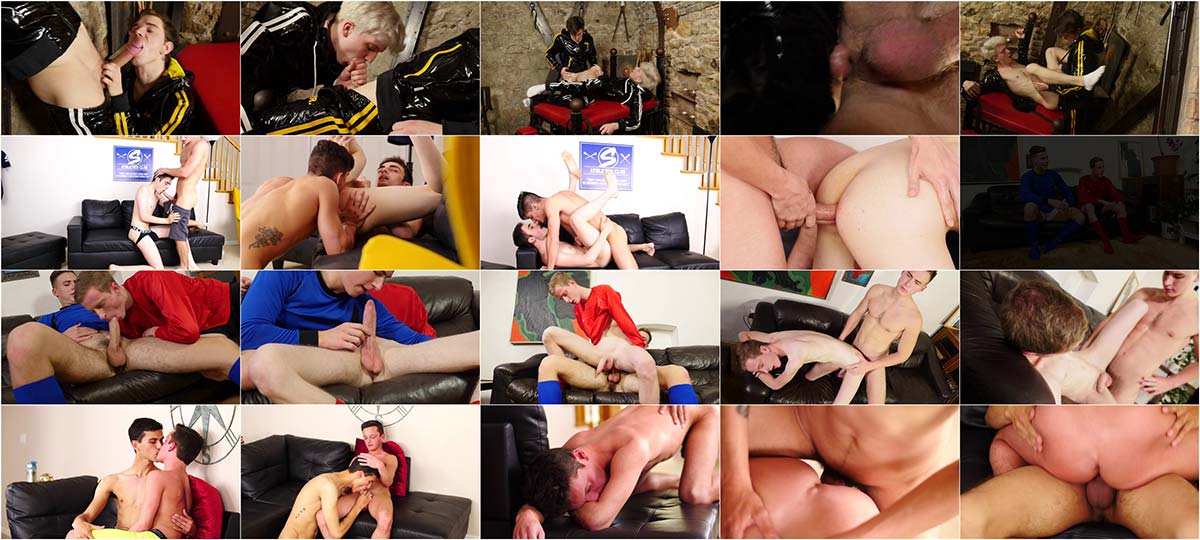 Description:
All young twinks are the same. They know what they want. They want to hang out with their friends, talk about guys, chat on social media and have some fun fucking each other senseless whilst their parents aren't home. And thats just what you get from this set of hot, young porn twinks. Some naked fun down in a kinky dungeon. Fucking your buddy on a leather bench. Playing with your teammate in the coach's living room, hoping to get caught and have him join. Two buddies making a bet and the loser having to pay his debt one way or the other. A senior getting the new meat on the team caught up. All that plus a ton of sexy Vitali Kutcher, Josh Cavalin, Aiden Ward, Timber Harvest, Maxim Bikhov, Milo Hudson, Justin Cross, and Andrew Callahan sucking and fucking each other. Call it a case of Twink Ambition!