Studio: Southern Strokes
Actors: Abraham Kohn, Josh Cavalin, Ilja Krutov, Robbie Dane, Bar Addison, Justin Cross, David Sky, Taylor Mason
Running Time: 01:21:34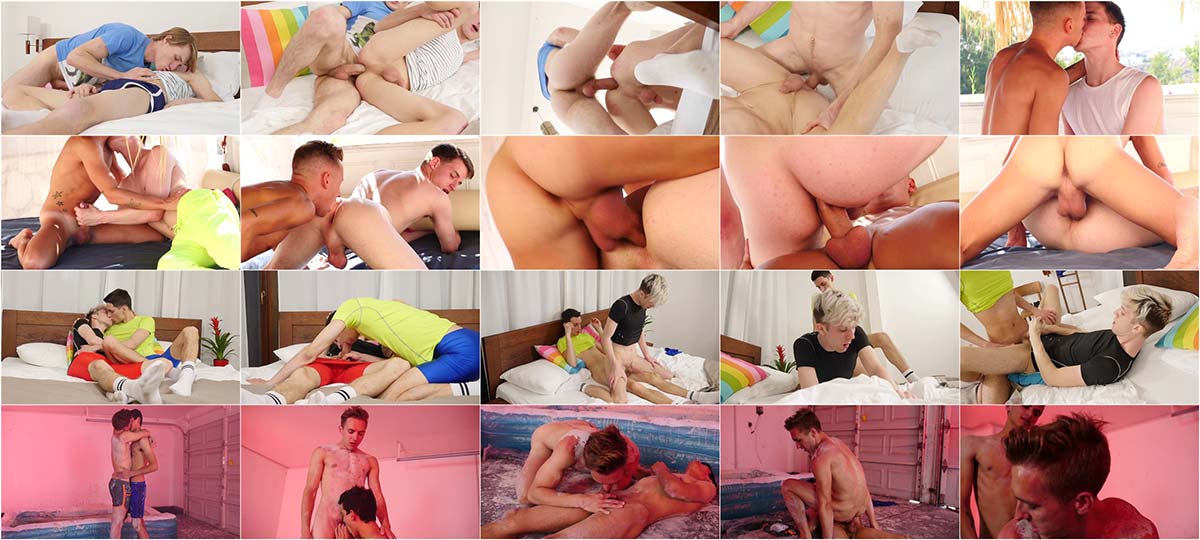 Description:
The idea of sex is a roller coaster ride. With so many twists, turns, and wonderful things to explore that doing just any one thing can be a little boring. And sex should be anything but boring, especially when you do it like Robbie Dane, Alex Law, David Sky, Taylor Mason, Darin Boswell, Josh Cavalin, Justin Cross, and Bar Addison. Robbie and Alex get to share their first suck and fuck after dating for a while, and they sure do get a load off. David tried to show Taylor a few exercise moves by the pool, but that turns into fucking outdoors with both giving it their personal best. Darin and Josh are two very good boys who arent afraid to explore their urges, and it shows right through their lycra shorts. Justin and Bar get down and dirty after rolling around in the mud, but what a hot mess they make. But it all starts with hungry cocksuckers on Twink Bro Cocksuckers.