Studio: Southern Strokes
Actors: Rene Sava, Roman Schneider, Claude Laurent, Glenn Hut, Bruno Pattel, Jan Blatnik, Sly Conan, Felix Harris
Running Time: 01:20:25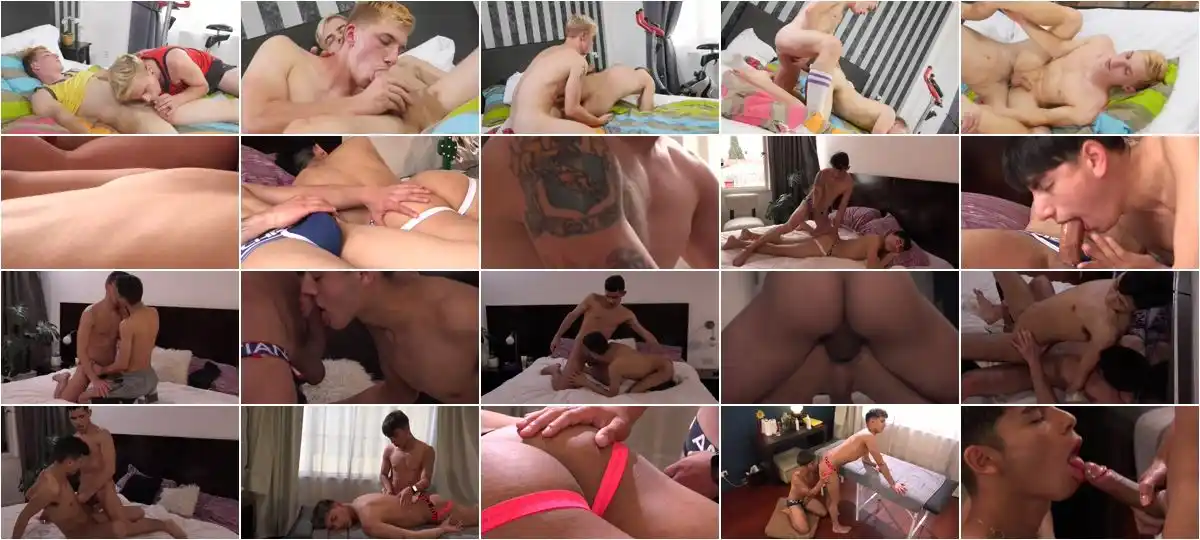 Description:
Roman and Jamie needed to release some steam before their competition, and knew how to do it after arriving at the house and heading to Jamies room. Late nights with Slys stepbrother always mean hell be crashing at his place. They share Renes bed instead of making Sly on the couch. He likes to thank him with a massage and a cummy mess. Felixs been craving another piece of Bruno's ass since they hooked up during camp last summer. So when Bruno asked to come over, Felix immediately told him, yes, and he came running. Glenn loved waking up and finding his stepbrother, Claude, on the massage table because he knew whatever Claude had going on, Glenn could help work some of it out in more ways than one. Grab your dick and enjoy.