Studio: Southern Strokes
Actors: Jeka Gloo, George Hanskey, Josh Cavalin, Tony Milak, Gregor Gilead, Beno Eker, Ben Kingston
Running Time: 01:06:06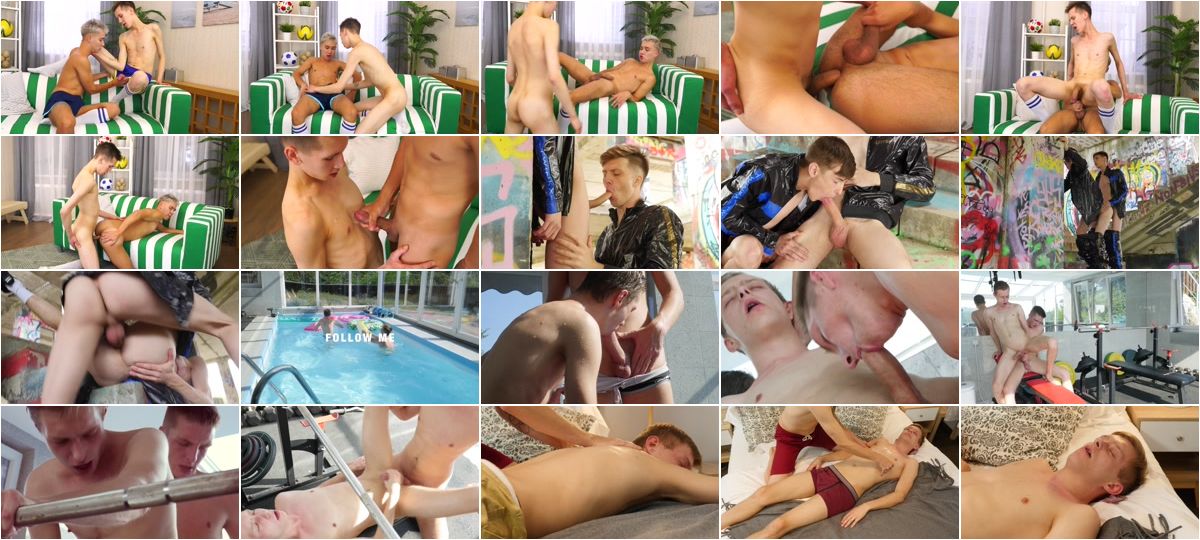 Description:
If three is a crowd, then seven is a sexy, slutty TwinkFest. Jekas been fantasizing about playing with his buddy Geroge for years. One day after practice, while hanging out on the couch, George started touching his leg. It didnt take long before fantasy became a reality. Beno has been craving a taste of Josh ever since school started. While Beno was smoking a cigarette in the abandoned building, Josh popped up out of nowhere and started touching himself. I guess Josh had the same craving. Tony and Corey have been flirting with each other for years. Tony felt it was time to take it up a notch and started touching Coreys body as he floated in the pool. Coreys didnt stop him, and that was all the confirmation Tony needed. Sometimes you find a friend who will drop everything and come as soon as you call them. Corey has a friend like that in his stepbrother, Gregor. So when Corey was feeling stressed and needed some tension release, Gregor was the first person he called, knowing he would cum to lend a helping hand.