Studio: Hot Twinks
Actors: Andy, Grayson Lange, Chris Jansen, Johny Cherry, Aiden Ward, Daniel Scott, Lincoln Gates, Sean Taylor, Josh Osbourne
Running Time: 01:44:50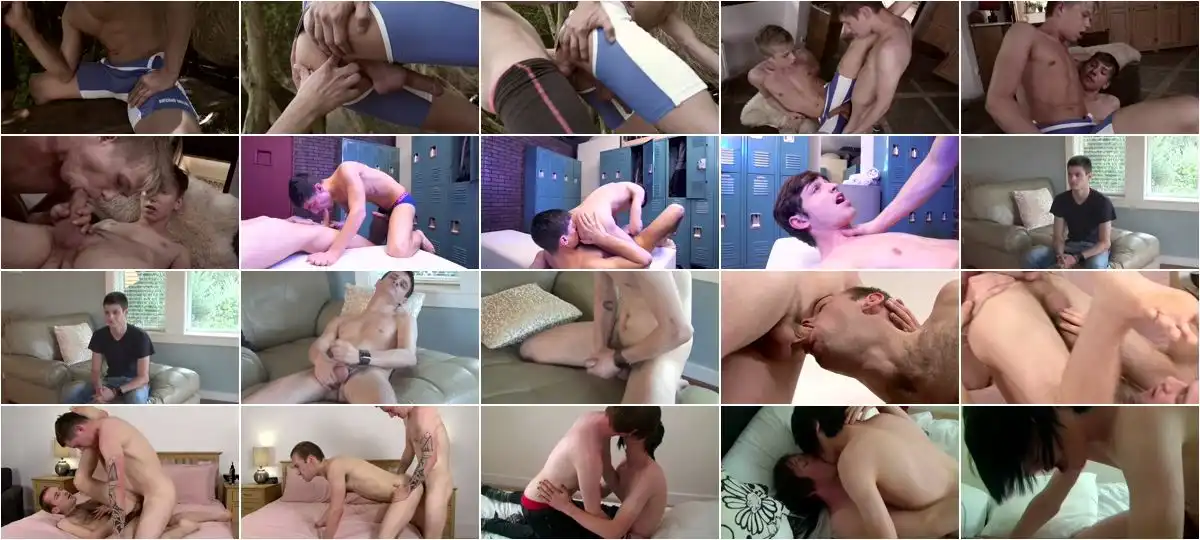 Description:
Oh yes, we all know where French kisses lead, as this bunch of horned-up young beauties are only too happy to demonstrate in this fantastic offering from Hot Twinks. Indeed, let's be perfectly honest and say that the kissing doesn't really last too long with this crew. Fact is they're much more interested in the thick, uncut dicks that they've each got stashed in their pants; and as such it's no time at all before those said handsome ramrods are being released for the kind of wanton, twink-fuelled frenzy that are the makings of the very best wet dreams. And with a cast that includes Chris Jansen, Aiden Ward and Sean Taylor, you can be quite sure that the conclusion is as cum-soaked as you'd expect. In short, a top-notch winner!