Studio: Southern Strokes
Actors: Mateo Roger, Donnan Blanc, Jack Killian, Andreas Griffin, Glenn Hut, Istvan Bernas, Ivan Gula, Gabriel Paris
Running Time: 01:18:48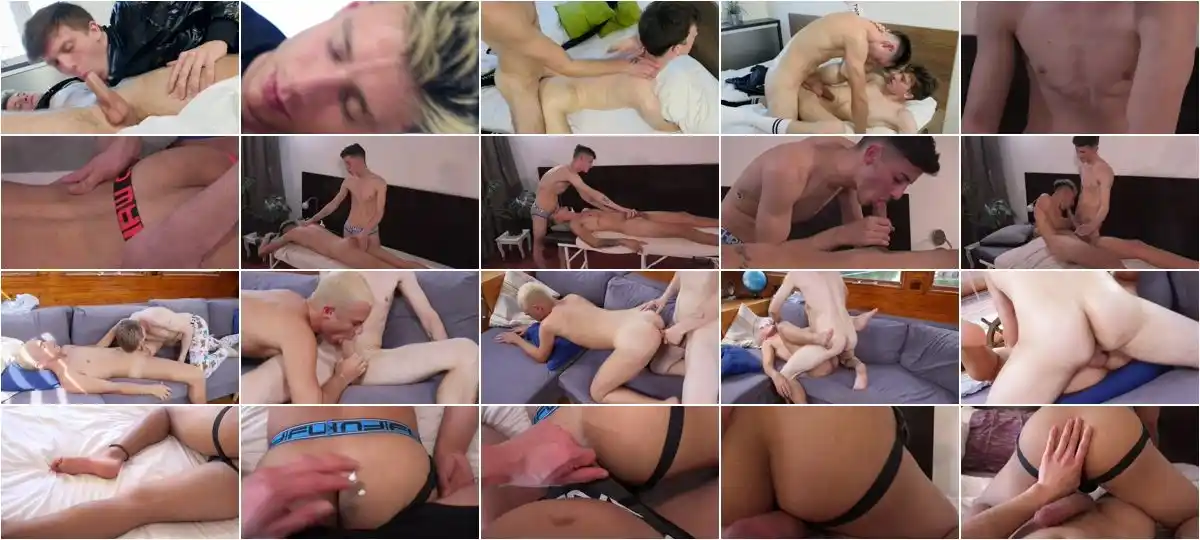 Description:
Josh cut class the other day to grab a smoke. As he hung out on the stairs, he saw Jack cutting class for a smoke too, and figured he might be down for more. Happily, Jack was. Mateo wasn't surprised to get a call from his stepbrother, Donnan, when he hurt himself. Massage is what Mateo does, with a special touch. After starting, Donnan lifted his hips, and Mateo knew he wanted more. Sometimes a relaxing weekend away is all you need to recharge your battery. Or maybe it's really a sexy new place to fuck, like on a houseboat. Gabriel's buddy, Evan, took him to his parent's boat house for the weekend. He wanted to go out and explore, but Gabriel was horny and wanted to fuck. He got his way. Andreass stepson, Glen, looked so cute hanging out on dads bed. Andreas walked in and woke him up with his touch. Glen knew Andreas just had to relax, and he would take care of him. He did. Youre next.