Studio: Southern Strokes
Actors: Aiden Ward, Ben Kingston, Ryan Fitt, Chris Summers, Anton Marceau, Declan Moore, Vitali Kutcher
Running Time: 01:24:00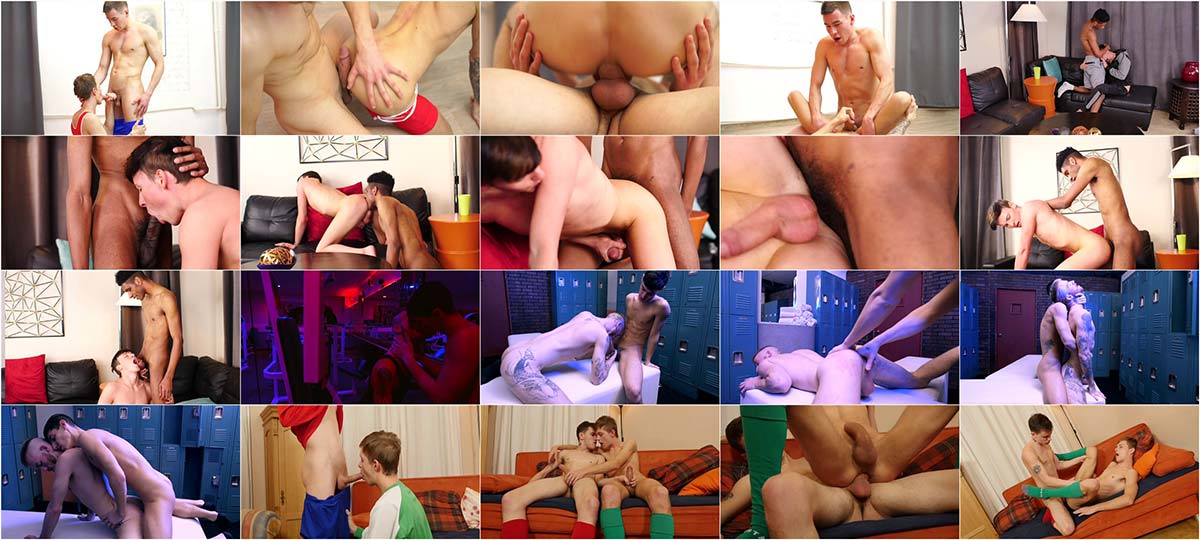 Description:
No one likes a guy who plays games when it comes to relationships and sex, but you better be the one playing the games rather than being played. And that is what you get from Ryan Fitt, Christian Hermes, Anton Marceu, Chris Summers, Vitali Kutcher, Corey Law, Aiden Ward, and Declan Moore on Twink Games. Some hot cock wrestling where boys battle to see who ends up on top. To boyfriend playing games, so you play some yourself, with your fuck buddy's dick. Playing with a soccer ball is fun, but playing with a set of dick and balls is better. And working out at the gym takes on an entirely new meaning when playing with your hot boyfriend in the locker room. All those hard dicks and open asses getting filled is just what you need when looking to get off. No need to play games when it comes to that!