Studio: Southern Strokes
Actors: Gael Macias, Archi Gold, Chris Petite, Alpan Stone, Glenn Hut, Max Gen, Sly Conan, Cesar Rose
Running Time: 01:14:57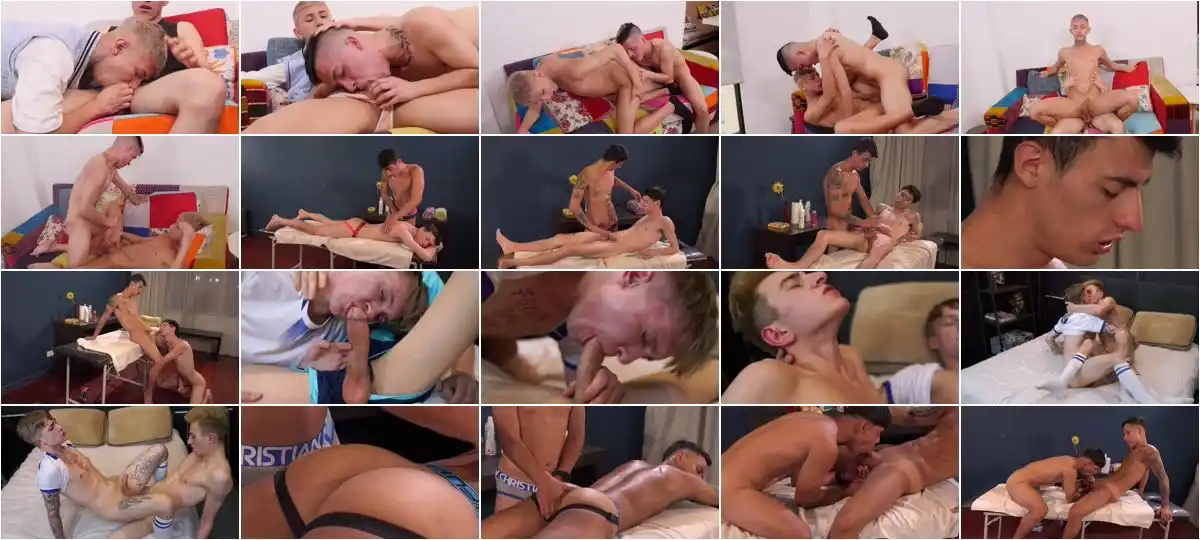 Description:
Archi stopped by Chris's house before making the long trip back home. It had been a crazy vacation, but he knew that he needed to see his favorite fucking stepbrother, and he does mean fucking. It was another day after a long practice, and Cesar needed to see his stepbrother Sly for a massage and a little more. Cesar loved Sly touching him, but not as much as playing with Sly's beautiful cock. Playing a full day of soccer is exhausting, but somehow, Alpan's teammate, Max, was ready to fuck. While relaxing, Max noticed Alpan's dick was hard and couldn't help but grab it. Alpan didn't stop him. Glenn loves it when he visits his stepbrother, Gael. He works really hard and doesn't give his body the love it deserves. That's where Glenn's soft touch and warm mouth come in handy.