Studio: Southern Strokes
Actors: Yacob Marx, Gerard Sanz, Alpan Stone, Andreas Griffin, Adam Keller, Axel Brown, Felix Harris, Axel Berti
Running Time: 01:11:46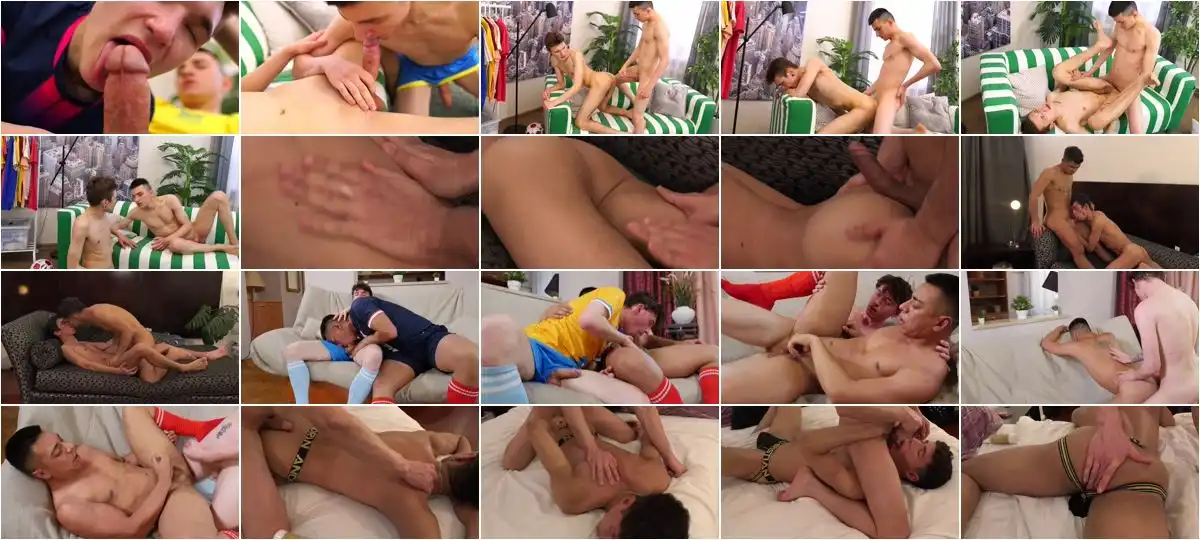 Description:
Adam had the most amazing time kicking the soccer ball with his buddy Alpan, but things got better when they returned to his place. They sat on the couch, and all Adam could think about was how delicious his hard dick looked in his shorts. It literally made his lips water. Felix knew Axel needed some alone time with his older step-brother, and didnt want to deny him. Axel called Felix over and was already in his undies on the couch. Felix stripped off at the door and joined him. Axel rarely bring boys over, especially not when his dad is home, but today he felt like being a little daring. After soccer practice, Axel invited Yacob to hang out, and he knew what Axel meant. Have you ever had a boy that makes everything better with a smile? That is how Andreas feels when he see his stepson, Gerard, especially when he's on Andreas bed in his stepdads jock. You know what happens next.