Studio: BoyFun
Actors: Danny Garcia, Jay Mantleray, Sean Ross, Jerzy Fox, Josh Cavalin, Andy Ford, Ilja Krutov, Alex Faux, Jacob Dolce, Ron Negba
Running Time: 01:51:55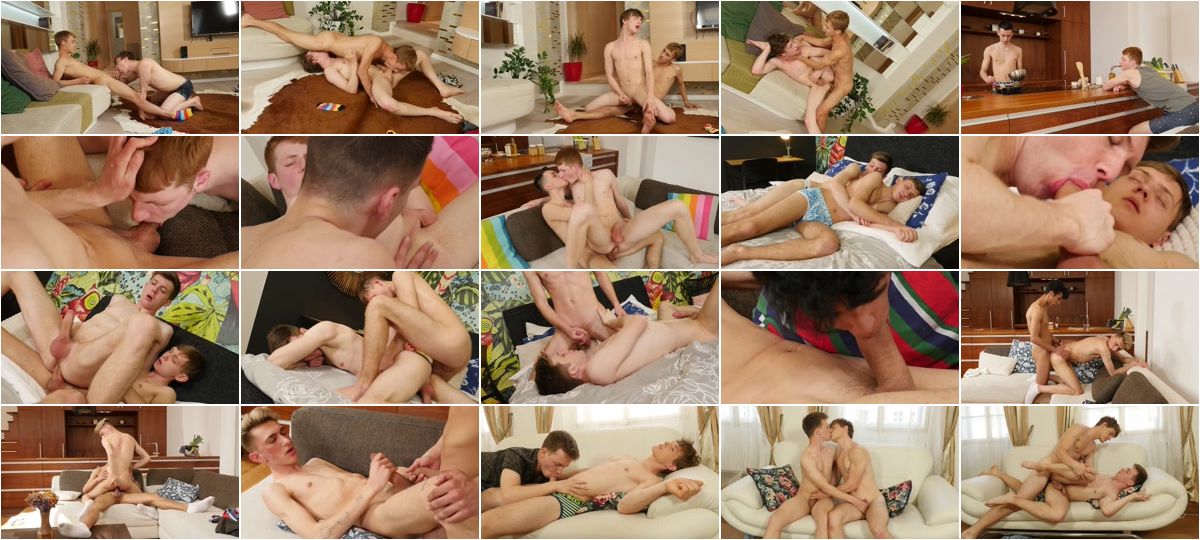 Description:
Hot little redhead Harry Davis arrives to find slim and sexy Darin Boswell in just his underwear making breakfast, but he has something far tastier in mind to start the day. Who wouldn't want to wake up and immediately enjoy some BoyFun with either of these hot little twinks? Teen boy Danny Garcia understandably can't help but get a good look when slim blond boy Andy Ford asks him for advice on which sexy underwear looks best on him. It's always an open invitation for some BoyFun and it seems they're soon both on the same page with a little groping of his impressive bulge. Alex is very much the insatiable twink, always looking for an opportunity to enjoy some good hard bareback cock. It's a good thing he has friends like Ron Negba, a boy more than equipped to deliver exactly what his tight little ass needs. Handsome boys Sean Ross and Jacob Dolce aren't really very hungry, at least not for the usual meals available to them around town. Big dicked blond twink Josh Cavalin and his sexy young pal Jay Mantleray both know that the healthiest breakfast a young man could have to start the day is a deliciously big helping of hard dick, it's no wonder they're instigating some BoyFun as soon as they wake up.