Studio: Southern Strokes
Actors: Russel Kern, Tomas Mracek, Jan Blatnik, Josh Cavalin, Andy Ford, Daniel Star, Ben Kingston
Running Time: 01:01:29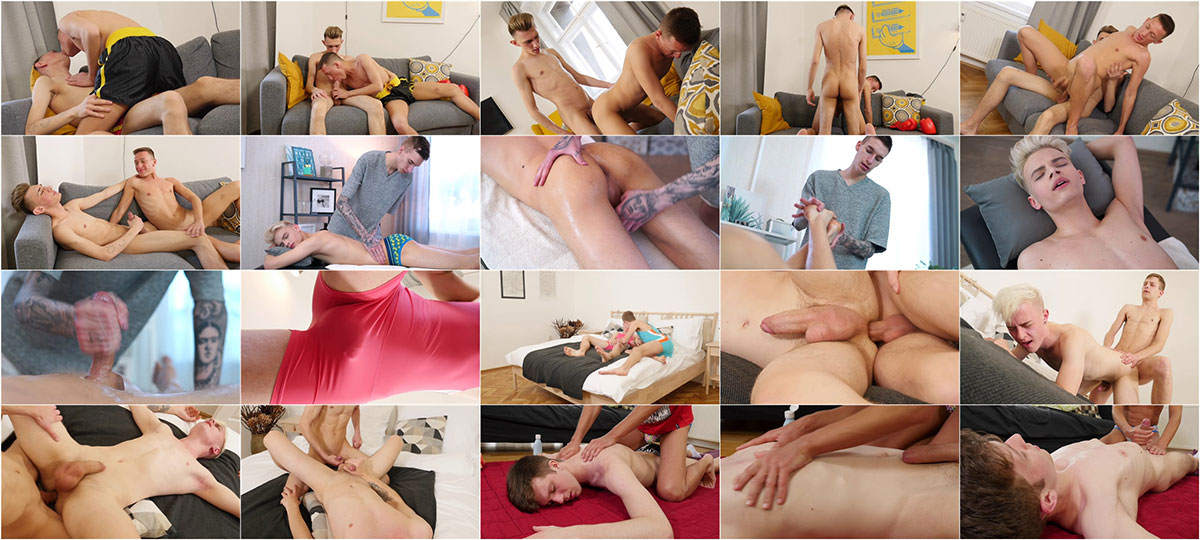 Description:
It's so hot to see sexy young twinks just playing around with each other. Andy Ford, Noah Bailey, Russell Kern, Daniel Star, Corey Law, Jamie Kelvin, Noah Bailey, and Josh Cavalin are those twinks. Andy and Noah are hitting the pads in preparation for their first boxing match, but it seems Andy needs a little help with his jab. Noah gets behind him and leads his arms to show how they should be punching, but they both have other intentions. Russell's training to be a massage therapist and asked his stepbrother to pretend to be his patient. Daniel agreed. Anything for family. Especially if that means he gets a happy ending. Corey and Jamie have been friends for years, and their level of competitiveness is at an all-time high. Corey challenges Jamie to a game of Pin Me, Fuck Me, and Corey isn't about to lose. Josh tweaked his back while playing tennis and asked his best friend, Noah if he could give him a rub down. What he wasnt expecting was full body service with his cock in Noahs hand. Press play and enjoy watching our Twinks At Play.